Undesirable stresses due to attaching (with adhesive) 2 different CTE parts
Undesirable stresses due to attaching (with adhesive) 2 different CTE parts
hey,
I have ULTEM 1000 (CTE=55e-6 1/c) part that is attached (using adhesive) to a steel part (CTE=10e-6 1/c).
The ULTEM 1000 part is the orange ring in the photos below: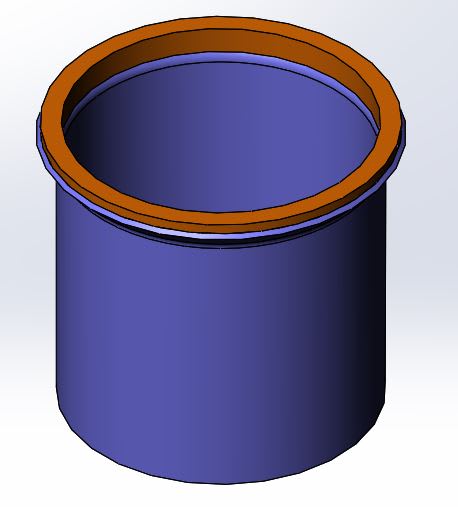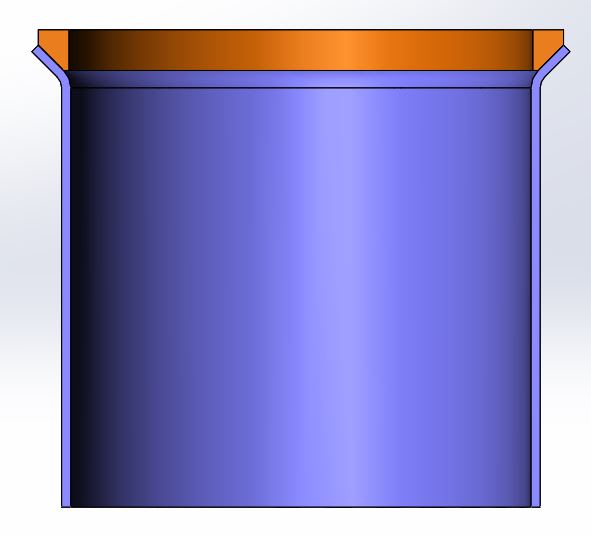 By the way, the parts' materials and the joining method by adhesion are constraints.
We are very worrid about stresses that will develop in the interface (adhesive) when exposing these parts to temperature change.
Someone claimed that splitting the ULTEM 1000 ring to some segments may help to reduce the thermal stresses, but I am not sure about it.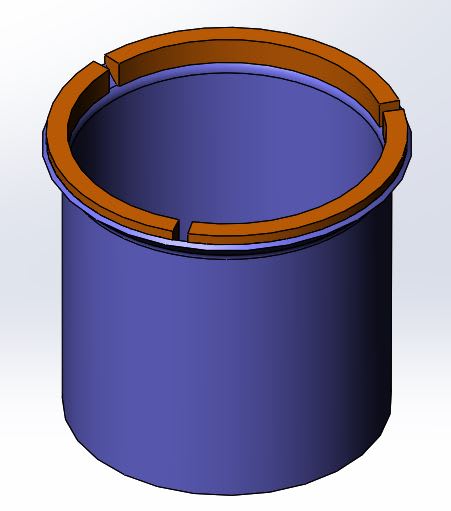 What can you say about it? an explanation would be great.