How to do a uniaxial displacement along the x-axis and perform linear buckling analysis? [COMSOL]
How to do a uniaxial displacement along the x-axis and perform linear buckling analysis? [COMSOL]
I have a working model, where a linear buckling analysis is done in "Study 2" for the unit cell as seen to the right.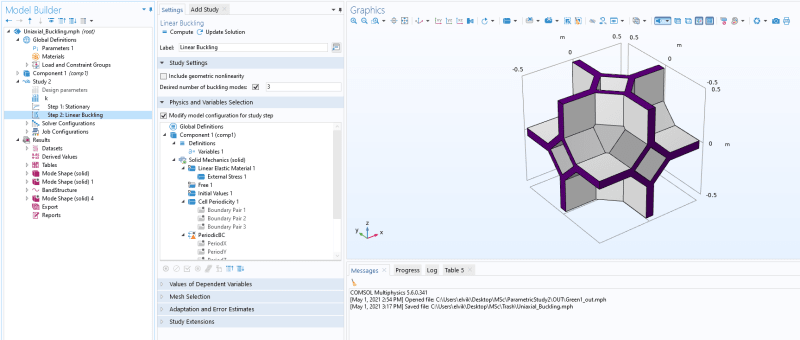 I need to do a uniaxial displacement along the x-direction, and perform linear buckling analysis. A blue rectangle represent the unit cell seen above. So the "beam" will consist of 3x3 unit cells. It is fixed on the left and vertical displacement is restricted on both right and left side. Does anyone know how I could go about extending my model (Pic 1) to the illustration below (Pic 2)?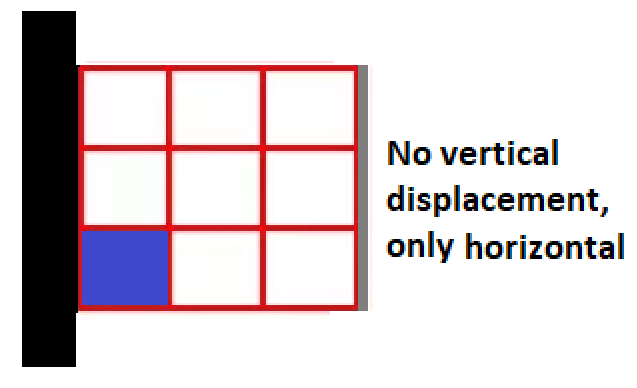 Ps. I have checked out application gallery, and there are linear buckling analysis applications, and uniaxial compression applications, but could not find both in one.