Corrosion? in aluminium plate
Corrosion? in aluminium plate
Hi there,
We have recived a machined plate from a manufacturer.
It has some funny stains on one surface. Here some pictures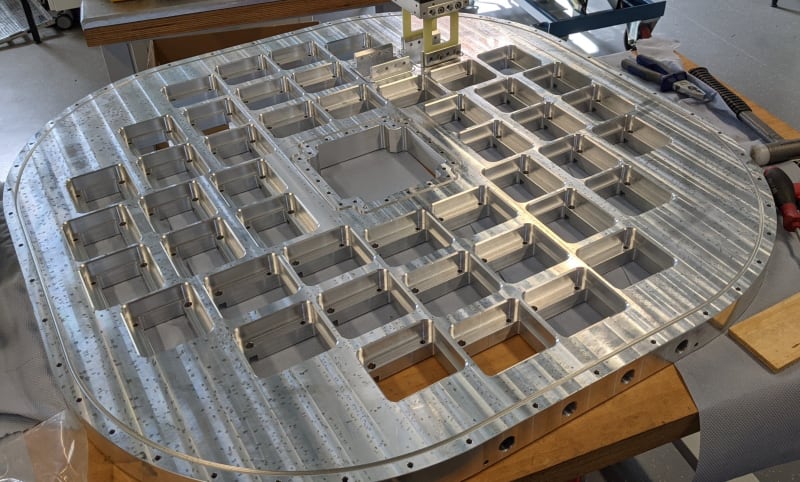 It is aluminium 7570, 45mm thick
These stains are only on one face.
It seems they have roughly milled the top and bottom faces (I guess to get to the 45mm) and then nicely made the pockets, which have no stains.
Is this rust?
One can't feel it with the nails
cheers,