Thermal Bending
Thermal Bending
HI All,
There was a thermal bending on a skid base structure, basically the both end of the skid base has a bending towards upwards which is similar to the diagram below.
I belived it is caused by expansion when hot and to shrink when cold steel.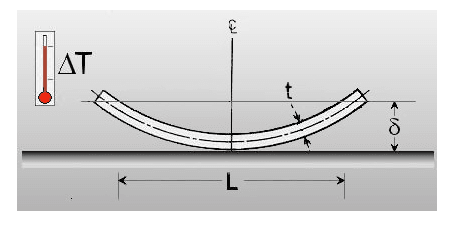 I was wondering why the skid structure wouldn't be expand in length as per linear expansion coefficient but bending instead.
When will it be expand in length as some of the cases it will have bending deflection due to temperature variation as mention in the link below?
https://nptel.ac.in/content/storage2/courses/10510...
Appreciate if anyone could explain in detail.
Thanks in advance!