Exporting mesh from NGSolve/Netgen issues
Exporting mesh from NGSolve/Netgen issues
Hi all, I've been trying to mesh a very complex solid of sports headgear to use in impact simulations in Abaqus and was finally successful when I managed to mesh it using NGSolve. I am now having issues exporting this mesh and importing it to Abaqus successfully. Shown in the images below are how the mesh looks in NGSolve and then how it looks when I import it into Abaqus (the crown section of the headgear disappears).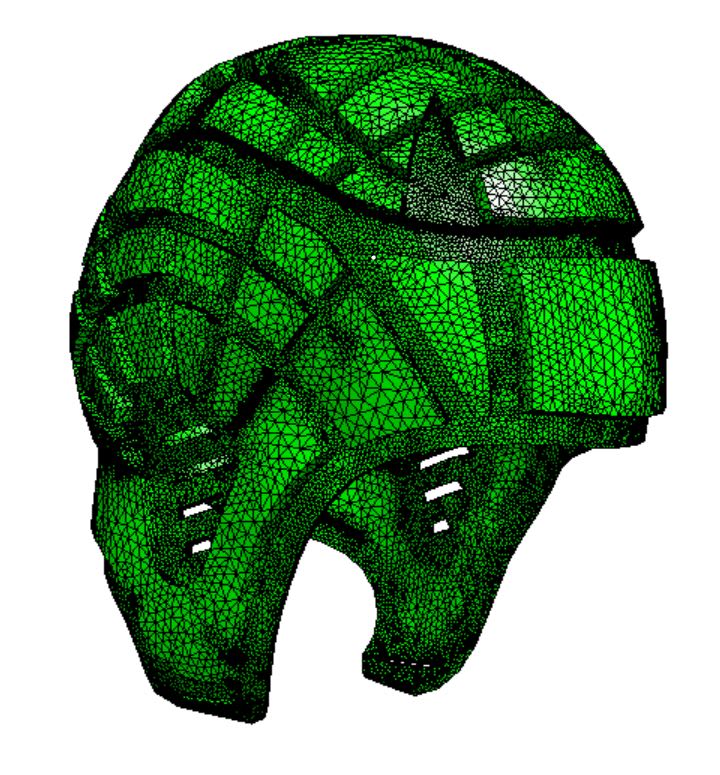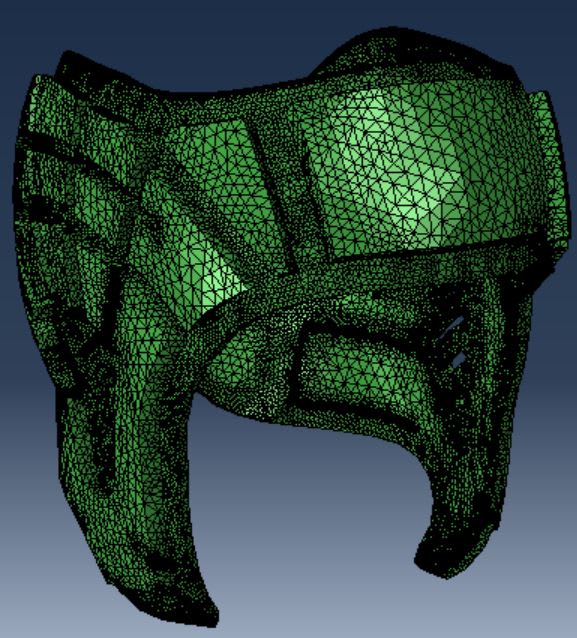 It will only import the mesh at all when exported as a .inp file. I've tried using multiple different file types but they it gives an error when I try any other than .inp.
Any help on this would be much appreciated, as I've spent quite some time trying different ways to get the entire mesh to export. Thank you in advance!