Geometric (Stress) Stiffness Matrix
Geometric (Stress) Stiffness Matrix
Hi

My software support team told me that they are using the above-mentioned method to do direct 2nd order analysis for building structure design.
Firstly, I would like to mention that my FEM knowledge is very fundamental so I do not wise to dive into very details, derivation, calculus. I just would like to have a basic understanding of the concepts, logic and flow (overall picture).
I saw this YouTube video.
https://www.youtube.com/watch?v=Y7hhsBAd8cw&t=...
. From there I understood that from the deformed shape of member shown below (blue colour) by using principle of virtual work for foreshortening du, we can derive geometric stiffness matrix KGeo then we can add this into member stiffness matrix to account for deformed geometry.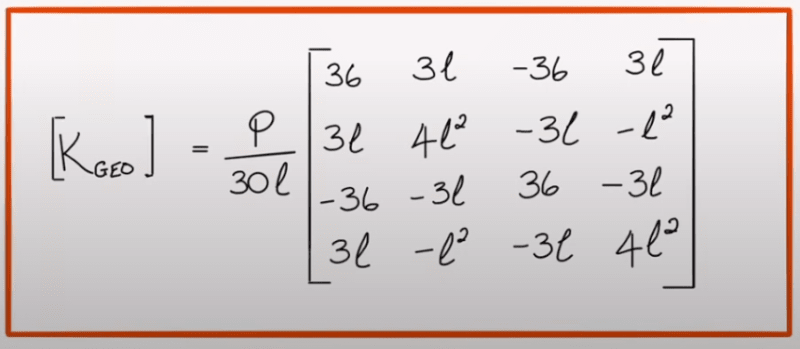 But what is stress stiffness matrix? I would like to have more or less same understanding like the one I have on KGeo (only start and end of the process skipping the middle part). How to account for it and derive? How do we include tension stiffening, compression de-stiffening, how about flexural members?