Stainless Steel Cable Railing Design
Stainless Steel Cable Railing Design
Does anybody have experience with designing a stainless steel cable railing? I'm working on some for a golf course and everything that I come across seems to be really geared toward the residential DIY'er and supplied in kit form. I think that I'm getting bogged down with all these online suppliers and what I really need is a custom built system. I was out the other day and took these photos of a cable railing system. Not a kit, looks custom built, more durable, seamlessly welded and ground down flush, and more geared to what I think should be specified for a commercial application. However, I believe that that corner detail does not satisfy the 4" sphere requirement. So many of these kits seem to have these cheap top rails that just snap into place.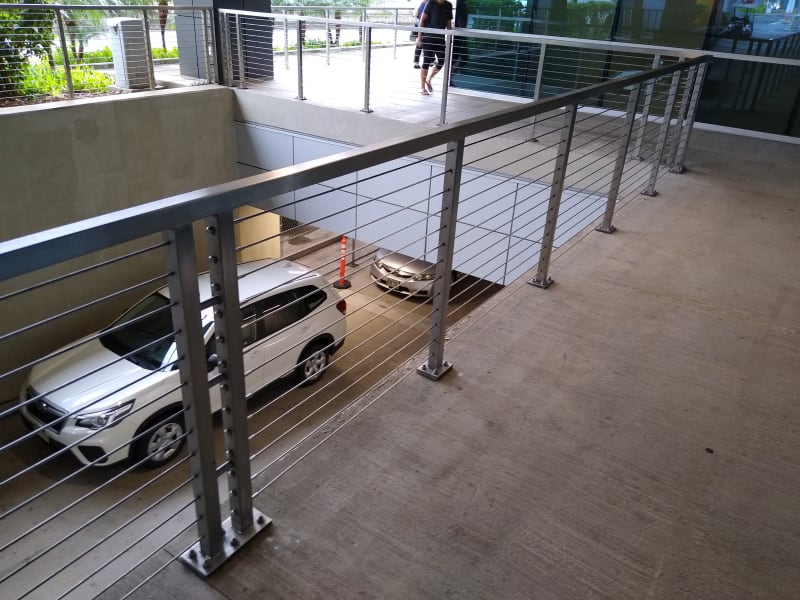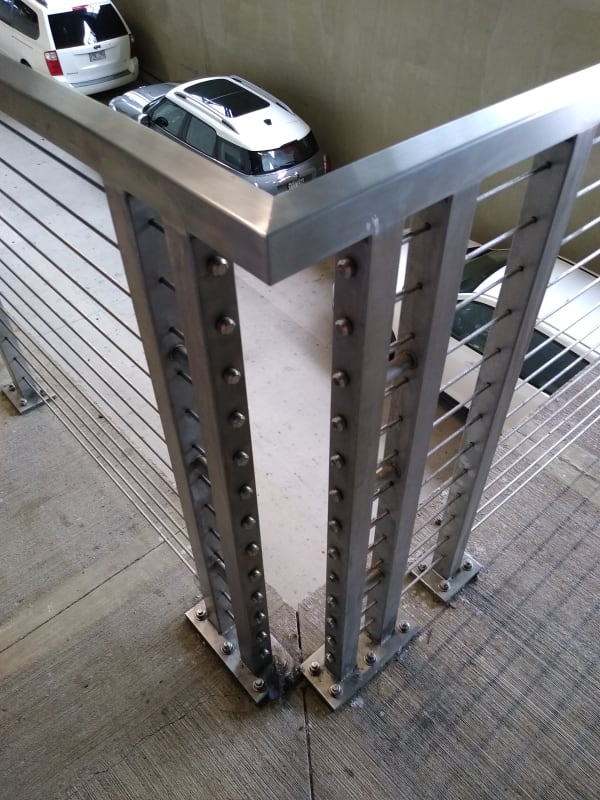 I understand the geometric constraints, want to use 3/16" dia. cable, 2"x2" post and top rail, and will have a custom mounted rub rail at the base to act as a golf cart bumper. I can handle the design of the terminal posts and base plate connection to the deck. I need to familiarize myself a little more with how to specify the hardware and tensioning at the terminal post connection.
Any experience from other Engineers with designing these for commercial applications? I could use some help steering me in the right direction.