Torsion spring - force on clamp
Torsion spring - force on clamp
hi there,
I am trying to work out the force on a clamp design. The subject is a 20mm cylinder.I have the physical clamp and try physically measure the force by using a gauge. Hence what i measured is different to what i calculated. the gauge reads 10-11kg yet my cal only 5.9kg.
The spring information as below.
Torsion spring
The spring rate is 41.9093 N-mm/deg
the spring arm = 15mm.
wire diameter = 3.55
coil : 7.5
OD : 30
I am try to know what is the force of the jaw when clamping a 20mm cylinder. From the centre of the 20mm cylinder to the clamp pivot point is 50mm. The spring sit inside this pivot point. The spring deflection when clamping the 20mm cylinder is approximately 71.5 degree.
Hence i worked out the spring torque on the 20mm cylinder = 41.9093 x 71.5 =2996.5 N-mm.
Therefore the force on the 20mm = 2996.5 /50mm = 59.93N.
Not sure if I miss anything here. Hope someone out there could provide a pointer.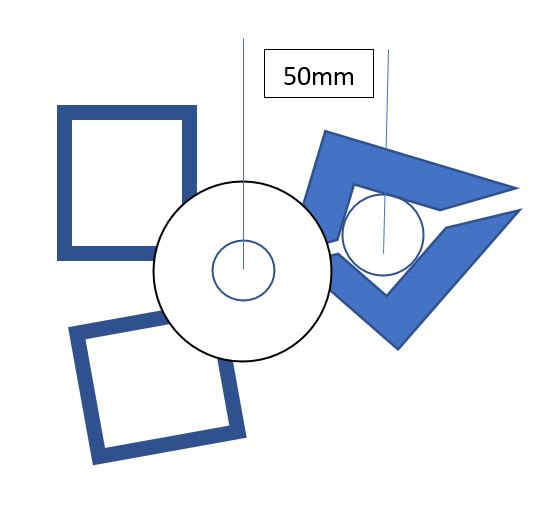 cheers