End plate moment connection
End plate moment connection
Hey Guys,
I just wonder about this one, why generally we have to separate top and bottom bolt groups for endplate connection? what if the bolt has been provided continuously throughout the web of the beam?
I knew that the top group bolts were in tension and bottom one in compression, then what was my concern is
Should not we provide bolt at the center of the web where rounded in red? so that, why?
when I have moment force and shear force, I should count on flange bolts (bolts that near to flange both above and below) for moment and web bolts for shear.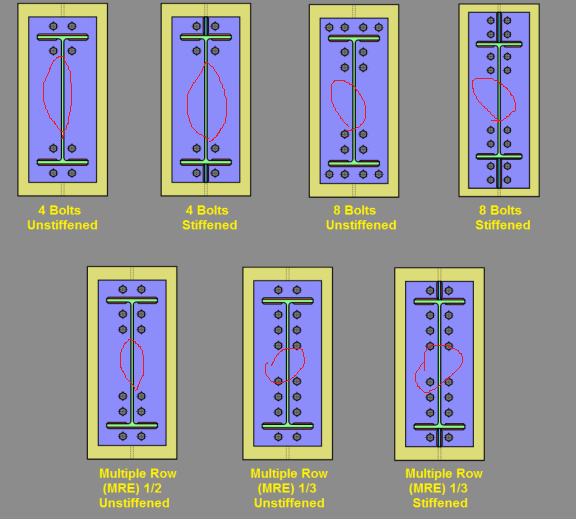 Thanks in advance!!