Moment Connection when Minor axis bending is large
Moment Connection when Minor axis bending is large
Dear Engineers,
I have got a Beam Splice to design, which has both major and minor Bending Moment (BM). Major BM is 138 kN-m (102 kip-ft), Minor is 30kN-m (22 kip-ft). Please see the snapshot below.
It is taken from RAM Connection Program. The minor BM has been included in the program, but it used only the Major BM.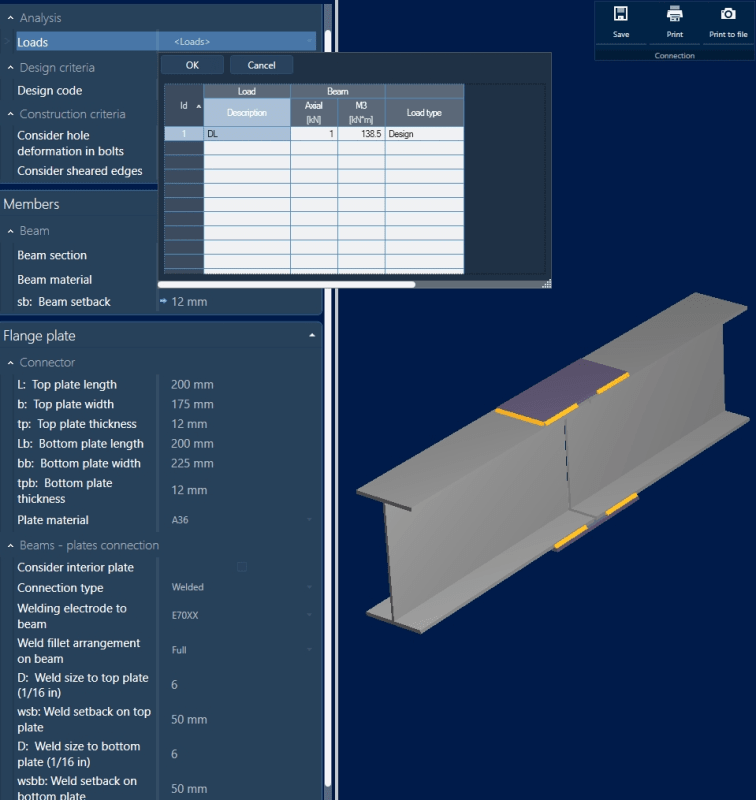 What I want to know is, the weld shown here for Major BM design, will it be adequate for Minor BM too? or Does it require further checks?
Thanks.