can i put a hot tub here?
can i put a hot tub here?
hi, all.
I'm renting an apartment in part of a house.
I just bought an inflatable hot tub, and am trying to set it up.
The landlord lives on site, and mentioned he was worried with my placement, because they have had to deal with settling and retaining wall issues in the recent past, and the porce corner where the (empty) tub is now sitting, supports part of the laundry room immediately behind it.
so I've done the math, and fully loaded the tub with people (6 of them... it should normally be just me) should weigh ~3000 lbs.
this is spread over a rounded square shape of 71" x 71".
I've attached a picture of the tub.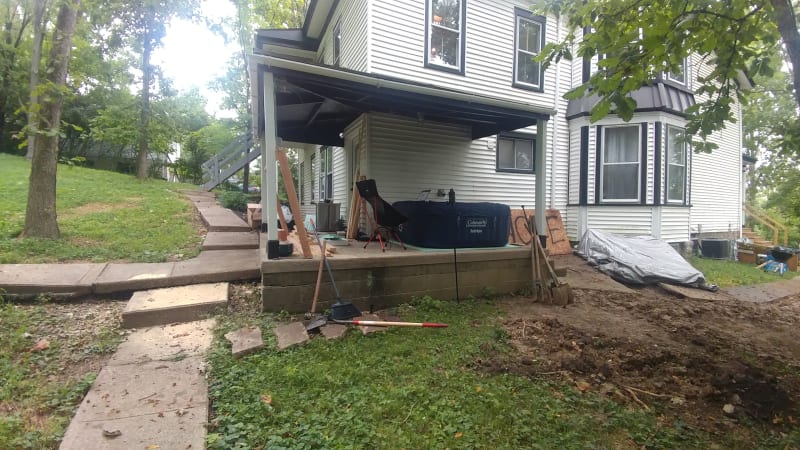 So I guess the question is... is this a bad idea?
our alternative i guess would be to level the ground immediately in front of the hot tub corner of the deck, and place it there.
I'm also looking to insulate the hot tub for the winter; have R 30 ish for the sides and R 15 for the bottom so far; hot tub is rated to 40"F.
Thinking i need to box in the freestanding motor and the connecting tubes, too.
Bonus points if you can point me in the right direction here, too.
Thanks in advance!!
Stuart