Symmetric boundary conditions
Symmetric boundary conditions
Hello everyone,
I have started a new project in patran consisting in studying the behaviour of a plate drilled in the middle, but this work is led on a quater of the plate in order to reduce the time of calculation and so on.
The plate is constraint in one direction on its left side and loaded on its right side by 10KN. I have several questions in my mind:
are there any symmetric boundary condition to define (like checking an option idk) for studying the quater of the plate and getting the same results as a full plate ?
and if it is not the case, what constraint I should apply on the left side of the plate and on the inferior border ?
What i have thought to understand is that i need to lock the curves belongings to symmetric plane in a perpendicular direction of the latter, but i m not sure.
You may find a drawing of the situation attached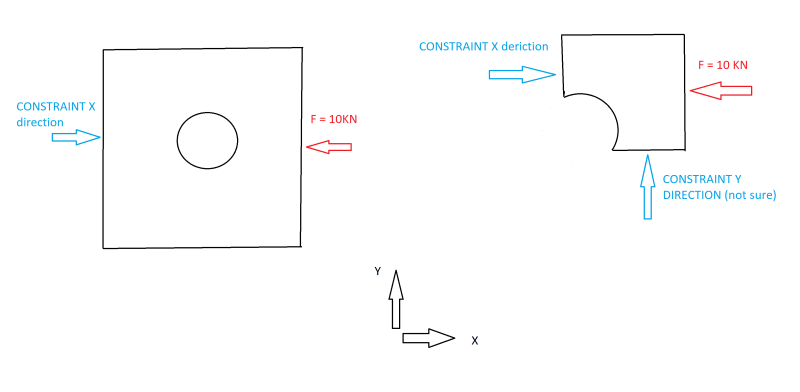 thanks a lot for your replies,