Precast Sandwich Panel - Adhesive Anchor Repair
Precast Sandwich Panel - Adhesive Anchor Repair
All,
I am designing a repair for a precast concrete manufacturing company where a cast in embed plate was left out during production.
The panel composition is 4" concrete wythe - 4" EPS insulation - 4" concrete wythe (total 12" precast panel).
Panel is designed as a composite panel with wythe ties @ 16" O.C. each direction, prestressing strands running horizontally, mild steel running vertically, and WWF in both wythes.
The embed that was left out during production was a cast in embed, which was responsible for supporting a field installed continuous angle (welded to embed plate). The previous embed was responsible for transferring 8k of shear (ultimate Vu).
From attached photos, clouded embed was left out during production.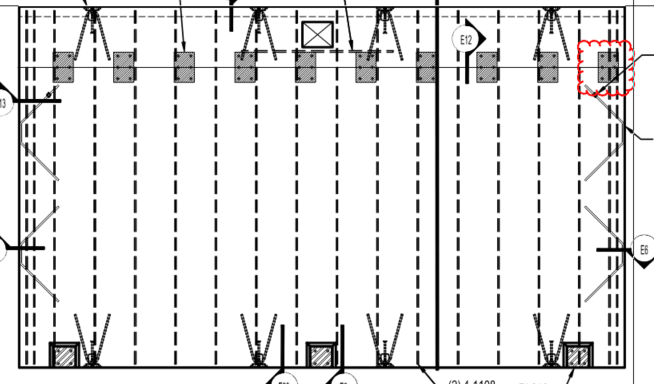 My question is in regards to the design repair, I am thinking about using a drill and epoxy repair such as Hilti HY 200 epoxy, but how does this type of repair interact with the insulation?
Should I try to justify the forces within the first 4" wythe, with less than 4" embedment? Or can I embed said anchor through first wythe, through insulation, and grab onto back wythe concrete?
I am running some numbers in Hilti Profis Engineering Software and I am not sure if I can say I have a 12" panel, 8", or something in-between.
Or should I go with some kind of wedge or screw anchor? If I go this route should I attempt to grab onto back wythe of concrete by drilling through front wythe and insulation?
Previous detail with the cast in embed is attached also: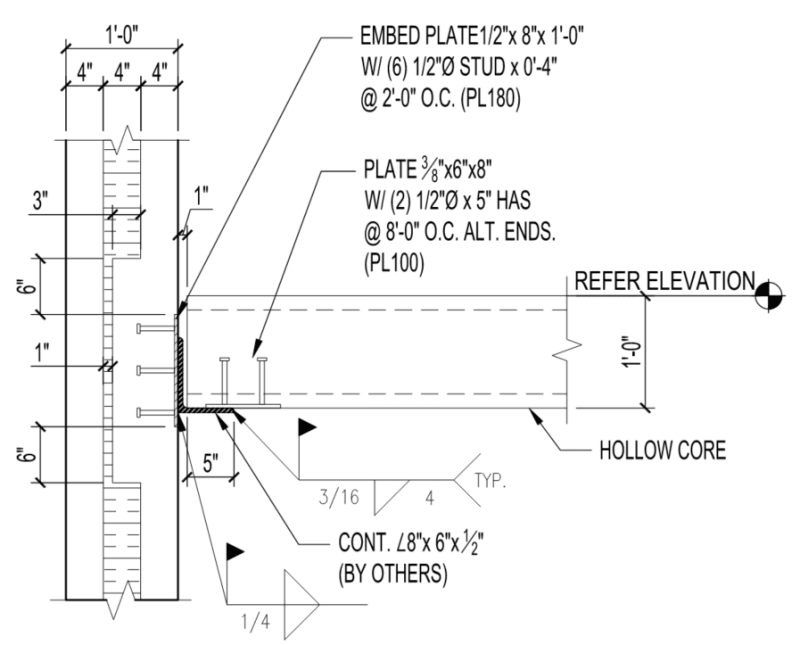 Any advice would be greatly appreciated.
Thanks,
jReck