Seismic Provision for Post Tensioned beams
Seismic Provision for Post Tensioned beams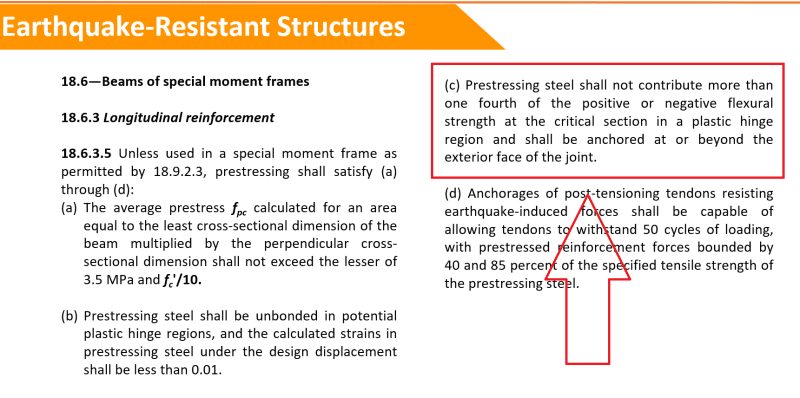 Helo, for the seismic provision above may i know if i interpreted the code correctly:
So, for example in my structural frame analysis i got an Ultimate moment, Mu = 1800 kNm at a particular support in an SMRF beam,
therefore 3/4 of 1,800kNm = 1,350 kNm. so the flexural capacity neglecting 1/4 of prestressing steel should be 1,350 kNm or at this section,
the moment capacity of the reinforcing bar(gr 276 or 414mpa) and concrete at that section should be greater than 1,350 kNm.
Did i get it right?