COMMAND "DRAW SECTION CUT ...." IN DRAW MENU ON ETABS 18 DOES NOT WORK
COMMAND "DRAW SECTION CUT ...." IN DRAW MENU ON ETABS 18 DOES NOT WORK
In ETABS 18 I want to get the total CUTTING EFFORT at the base of various walls of my model, through the command "Draw Section Cut ...", this command DOES NOT WORK!
See Figure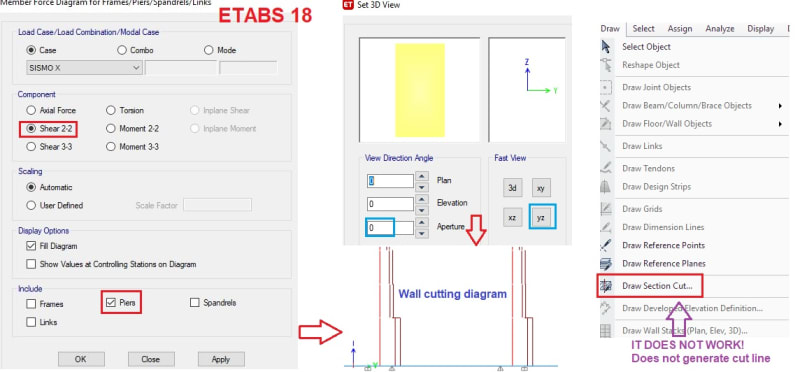 Has anyone had this problem?
Is it a program defect? or will I need some configuration in ETABS?
regards