Turning a system by 90º
Turning a system by 90º
Hi there,
We have a load on a plate we want to turn by 90º. What is the best way to do this?
I thought about using gears. Here the general idea:
We have this grey plate in horizontal position: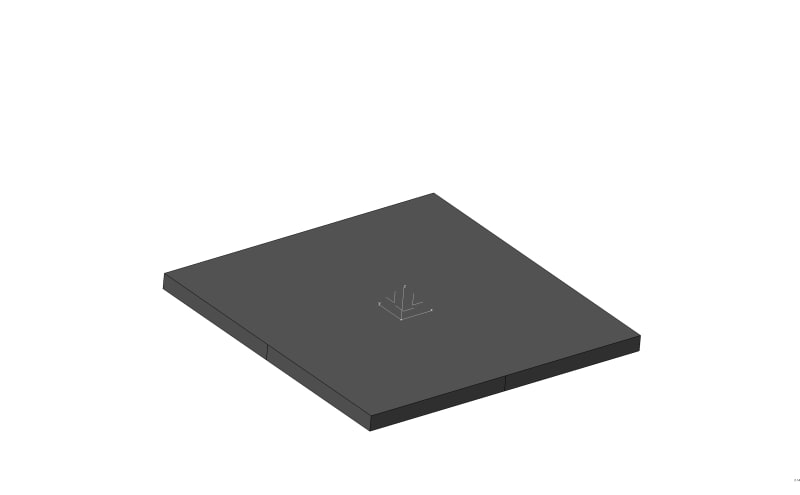 We mount the load on the top (just a block to simplify the representation):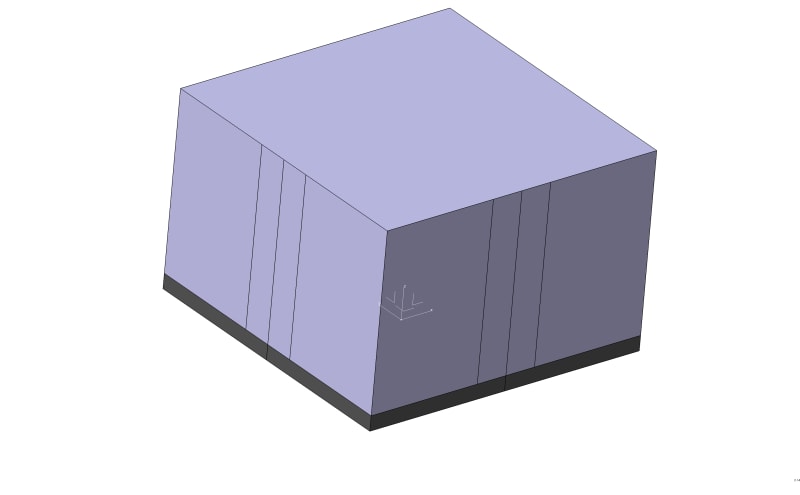 We attache four supporting plates (in blue) on the original plate to get closer to the center of gravity: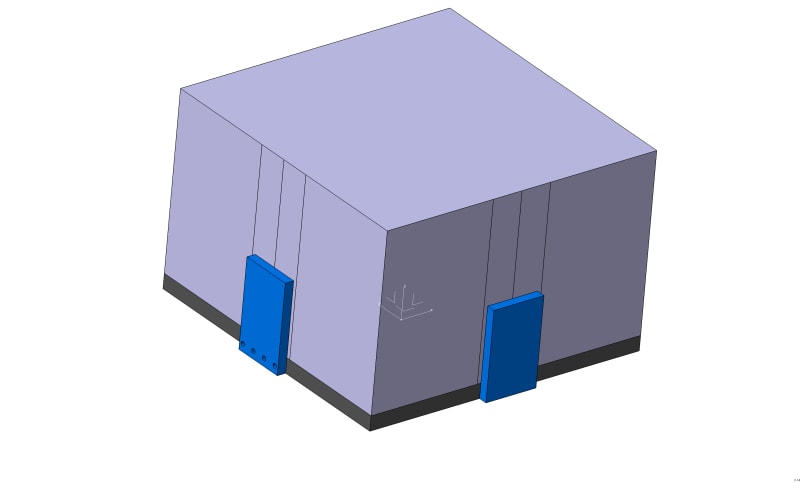 A frame (in pink) around the system connecting all blue plates is placed: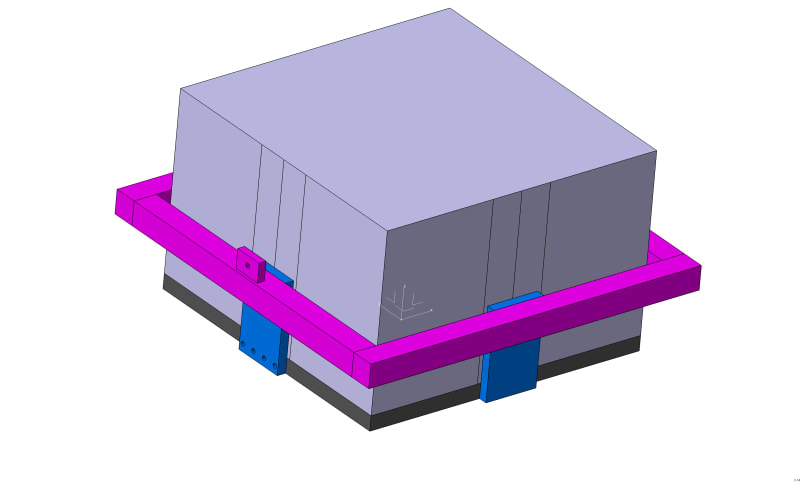 Two stands (in transparent colour) are installed: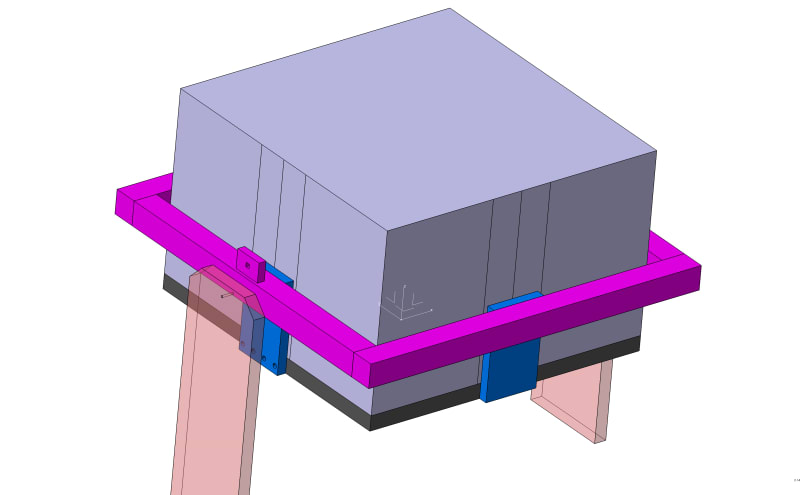 Then comes a pillow block bearing on the stand and a spur gear which is attached to the pink frame (there was a square hole). The shaft is in the center of gravity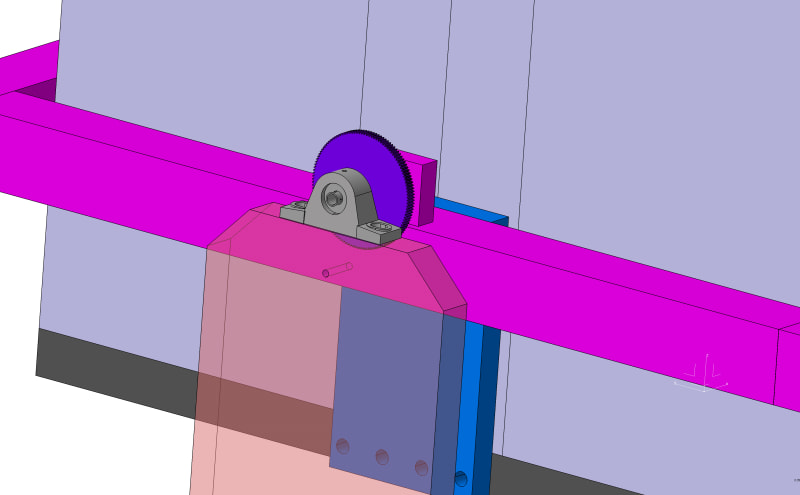 And finally a small gear with a cranked handle on the stand: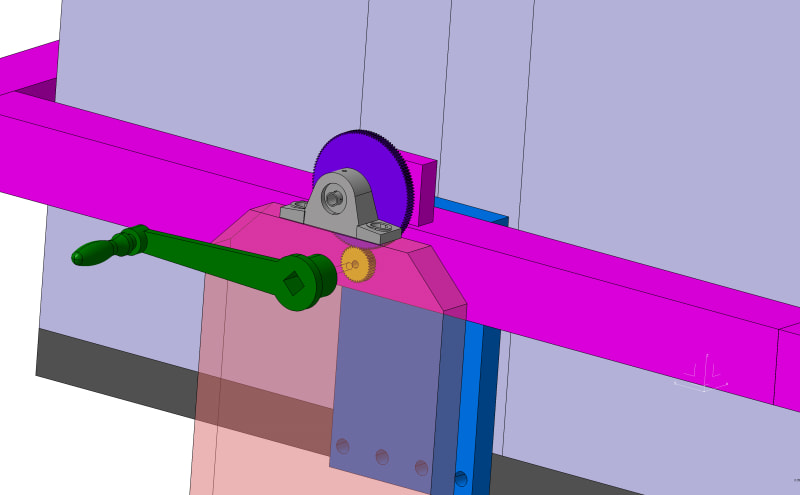 I didn't calculate anything yet. First validating the idea, this is the easiest way I came up with to turn this
What do you think?