Mesh collapse in Abaqus
Mesh collapse in Abaqus
Hello All,
I am trying to simulate the contact problem of hyperelastic material with a rigid body in Abaqus-Standard using Implicit dynamics. Basically the hyperelastic material is falling upon a rigid ball (Analytical rigid) moving with certain velocity. During the simulation I observed that after the contact of the hyperelastic material with the ball, the material rebounds and then the whole mesh collapses.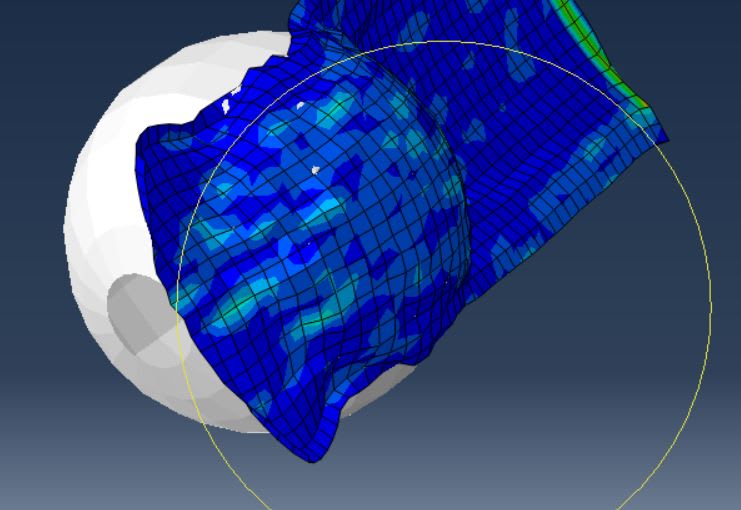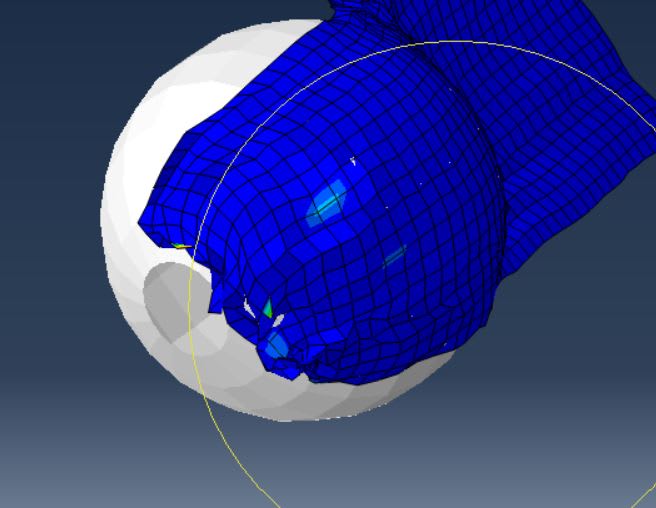 Does anyone has faced the similar issue? And if yes can you give your suggestions?
Looking forward to the suggestions.
Regards
Kushagra