Detailed thread now showing well on drawing
Detailed thread now showing well on drawing
Hi all,
I've made an piece of threaded rod with trapezoid/acme thread. But when I create an drawing of it, it is only showing an part of the thread.
Yesterday in my first attempt it was showing only the two chamfers at the ends and nothing els. So it looks like an graphical problem.
The thread is showing well in the isomeric view in the assembly drawing.
An while ago I created another spindel with some more features on it and that one had no big problems. Only in the isometric view wasn't showing well, until i rotated it a bit and then it showed well.
Are there some settings I can change to get an correct view?
Working on NX 10.0.3.5 and Teamcenter 11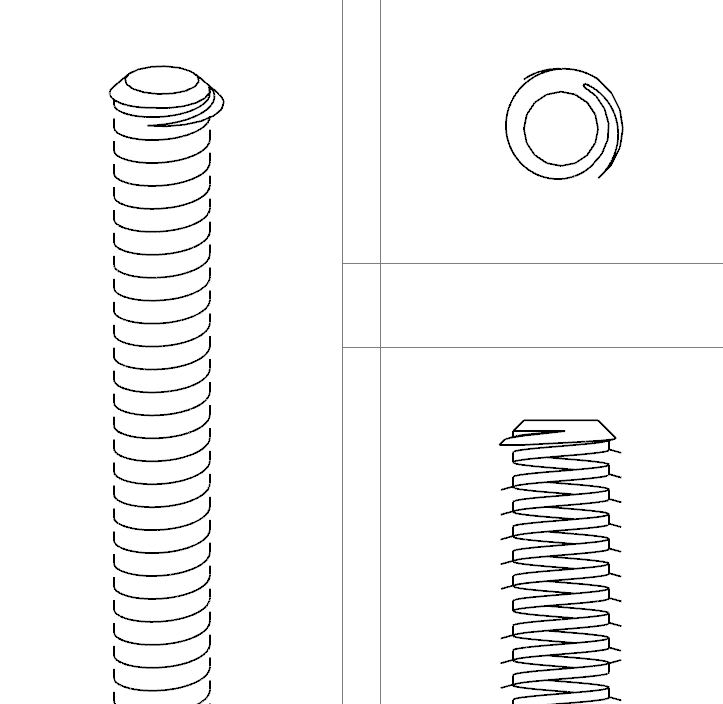 Using NX 10.0.3.5 and Teamcenter 11.2.2.1 on Windows 10 (64)