SolidWorks Simulation - Remote Load
SolidWorks Simulation - Remote Load
Hello All,
I have a question regarding the use of "Remote Load" in SolidWorks Simulation.
Here is the problem: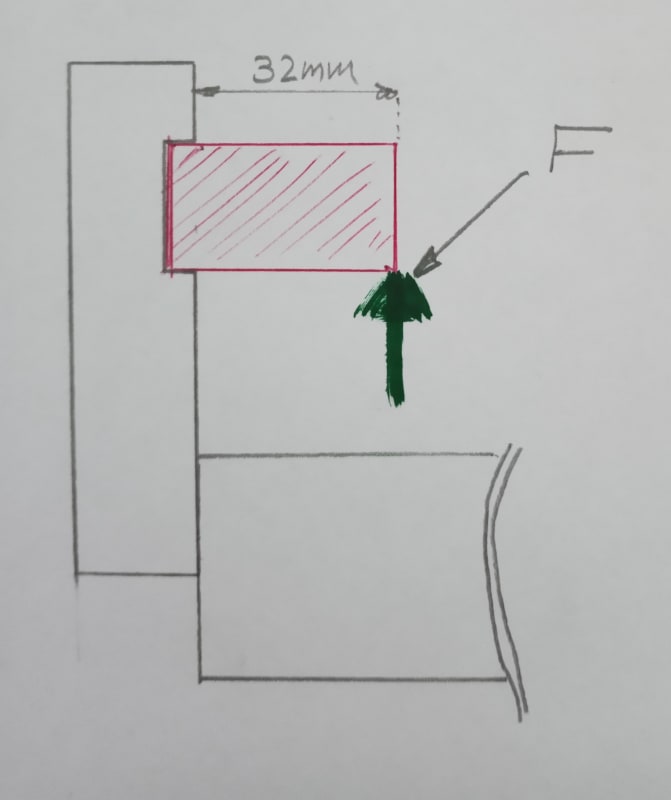 I have a force (green arrow ) of 79kN acting on the solid red bar.
I don't want to model the red bar in my FEA, so I decided to use the "Remote Load" option.
I set my local coordinate system but now I have few questions:
1. Which type of load shoud I use - Direct transfer or Rigid connection?
2. What are the differnce between the two types?
3. To which face and\or edge in the model should I connect the load?