Difficulty with Defining a Function - Mathcad 15
Difficulty with Defining a Function - Mathcad 15
I am struggling with defining a function in mathcad 15 and was looking for some help.
I have an input vector of values with a corresponding region upon which this value acts.
If (2) or more of these input vector values overlap on a certain region, the values need to be summed.
An example best describes my situation.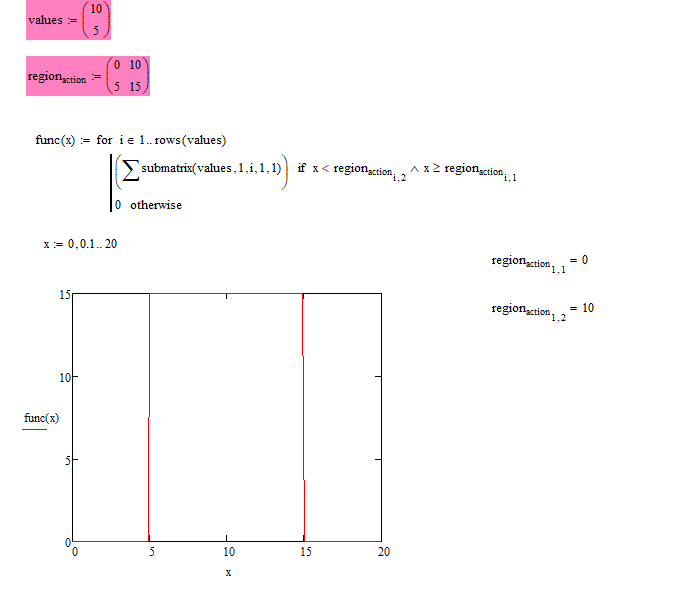 In my example above, the first value of 10 acts over a region from 0 - 10.
The second value of 5, acts over a region of 5 - 15.
The desired graph looks like the following: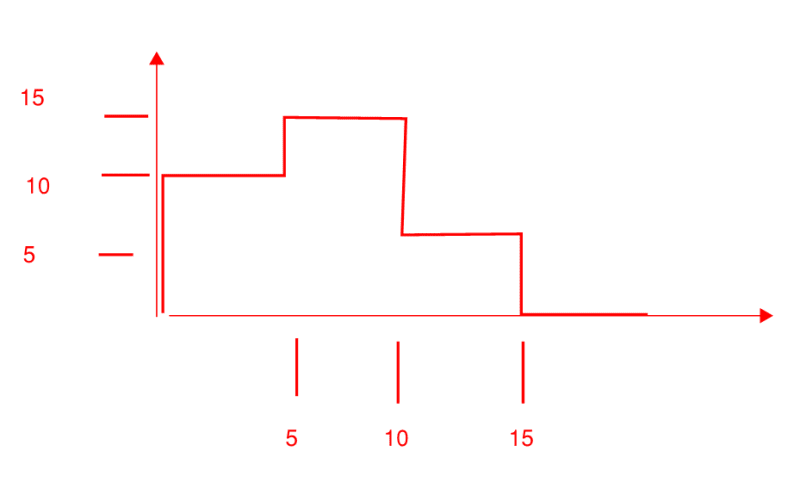 It feels like a I need to almost make a while loop to check all values within the region acting matrix to make this work, but I've been struggling to write the appropriate function.
I've attached my sample file as well.
S&T