how can you define a measure for the angle between the coordinate system component ( x, y, z )
how can you define a measure for the angle between the coordinate system component ( x, y, z )
hello
I know that one of the coordinate components ( such as x ) that is the marker of that part , changes by an angle during simulation …
how can I define a measure to between the vector components of that coordinate system to give me the angle …
I have tried the angle measure in Adams/View but it gives me a constant zero value after the simulation .
for more information :
i'm trying to find the wheel angle of a vehicle so I use this marker :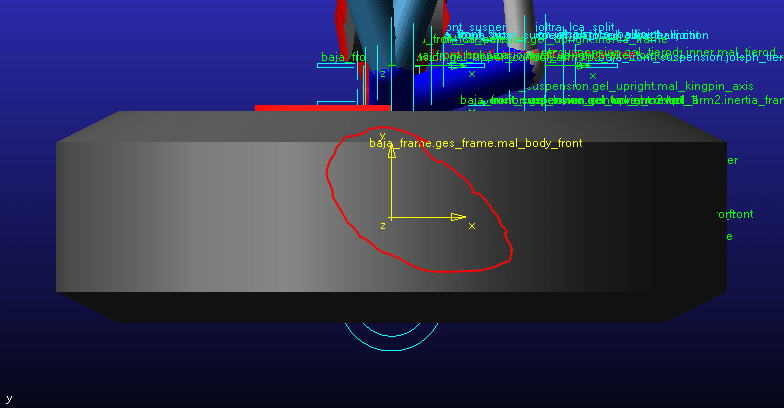 i define the tips of the angles and vertex of the angle the same because i know that only the x component is changing …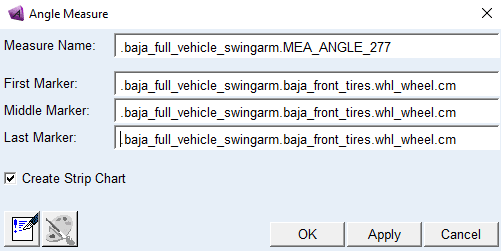 am i doing something wrong ?
how should i define the angle so i could measure the wheel angle during the simulation ???
thanks