Rigid end zone
Rigid end zone
Can someone help with an example of when to Include the Rigid end zone effect ?
I have searched about it and what I understand is it is a infinitely rigid zone which doesn't have deformations or have a negligible deformation, and an analysis based on center line to center line dimensions of such members may overestimate the actual deflections. But I cant find when we should include it or ignore it .
note : I am using RAMSS software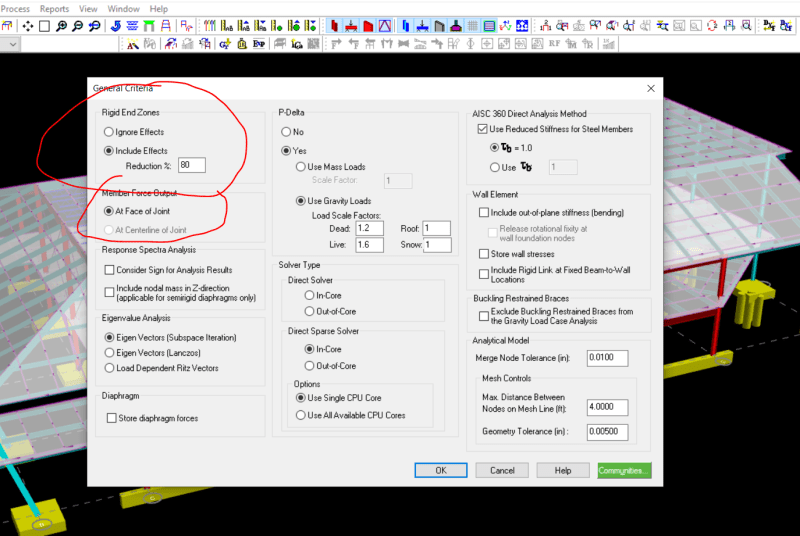 the second thing that I want to inquire about is when we should view member forces at the face of support and when to take the forces in the center line o supports ?