Welding calculation for a joint
Welding calculation for a joint
Hi I want to calculate the welding stresses for this joint. It has fillet welds from three edges.
This is portable enigine stand and how the loading is shown below. side view.
More pictures of the stand.
Front view & side view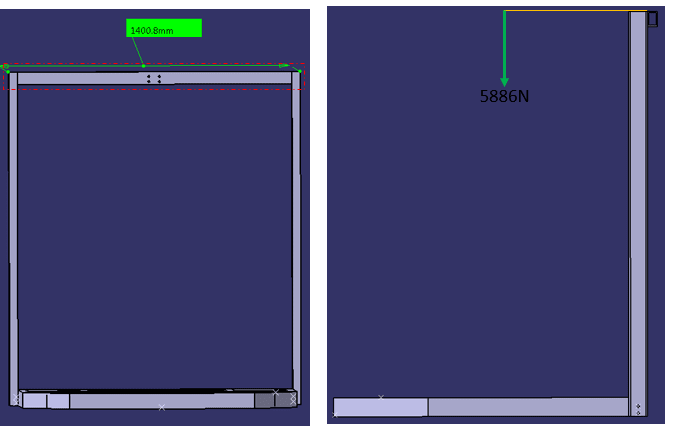 Shear stress of the weld is calculated as below.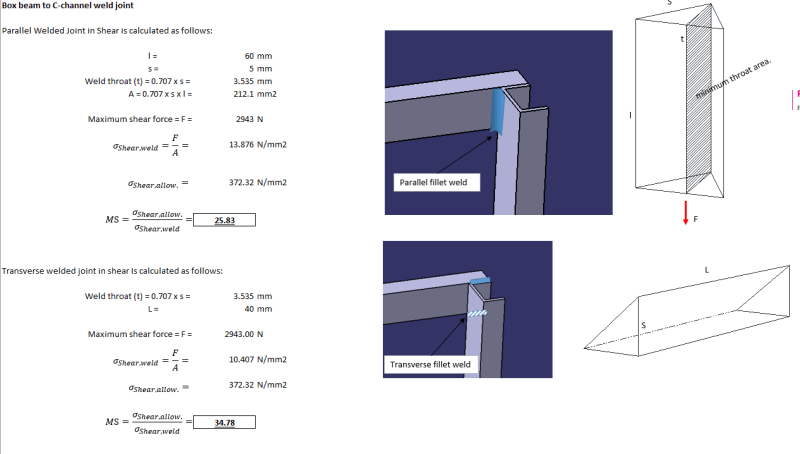 Please advice me how to calculate bending stress of the weld joint?
Also please advice how to do calculate the stress of the weld joint under torsion from 5886N x 830mm / 2 joints = 244690 N mm?
I considered a 5mm fillet weld for the joint.
I was refering "Shigley's Mechanical Engineering Design, 9th Edition-McGraw-Hill" for welding calculations but got stuck on how to apply for this case.