An acceptable way to use aeronautics textbooks?
An acceptable way to use aeronautics textbooks?
The debate was going nowhere in the office. Some were convinced that some new equipment could be made to fit in the cockpit center console by widening the console. Others had doubts that the console could be widened that much. The new equipment would add capability to the aircraft, so worth investigating ways to make it fit in the center console. Looking down from above on drawings of the console, widening it by 3/4" or even 1 full inch didn't look like a problem.
This is one of those times where a few minutes sitting in the aircraft to sort it out will save hours of dithering in the office. So I picked up a suitably sized rectangular object to represent the size of the console expansion needed to fit the new equipment. Had one handy on my desk. Took that with me into the aircraft cockpit and held it in place to demonstrate to my accomplice just how much space the console expansion would take. Snapped a photo: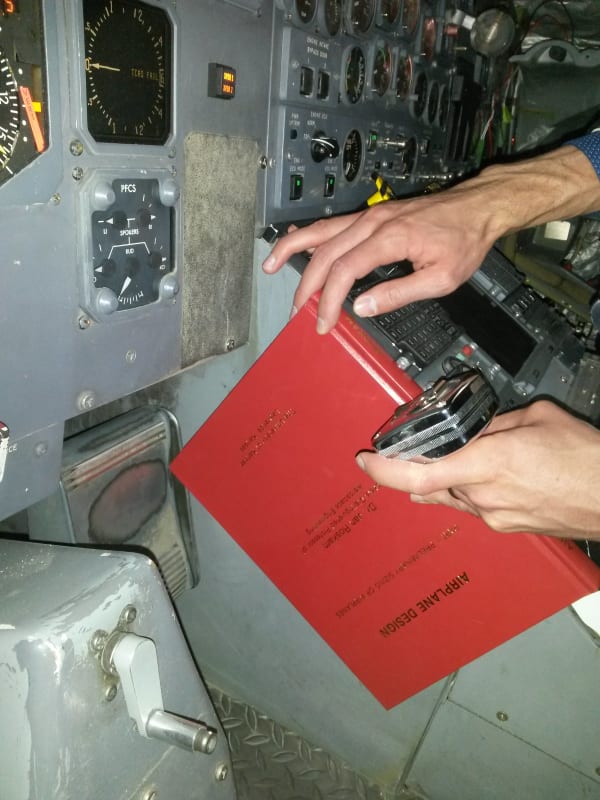 Probably not a usage Dr. Roskam had in mind.
I hope he would approve.