Linear Buckling Problem in ETABS
Linear Buckling Problem in ETABS
Eng-Kh
(Civil/Environmental)
(OP)
Dear all,
I did linear buckling analysis in ETABS of a tall building under load case DL,SDL, and 0.25 LL as applied load. The modal analysis use eigen.
It happened that there is a warning on "no buckling mode found" during analysis result.
May I have your ideas and solutioins related to this issue?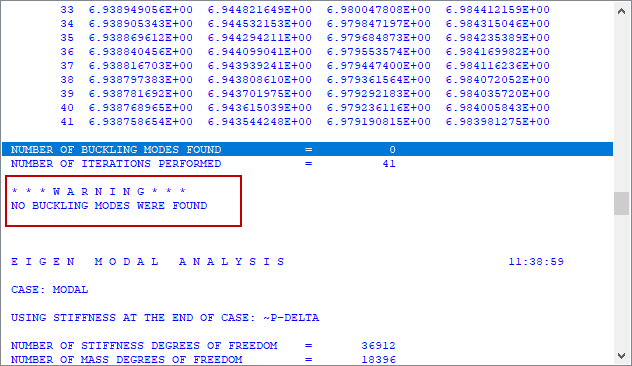 Thank you,