Airfoil near ground "ground effect" distance (surface vehicle application)
Airfoil near ground "ground effect" distance (surface vehicle application)
Hello all,
I believe this topic is best suited in this aerospace region of the forum although it relates closely to Automotive.
Does anyone have good details on distances from the ground in relation to drag and ground effect of an airfoil?
I wanted to build a wind tunnel in the garage this summer but found the rolling road too costly to build capable of over 120 mph. (required to remove the boundary layer)
My project looks most like an salt flats land speed vehicle. The idea was borrowed from college solar cars due to the extreme reduction in drag forces while utilizing ground effect to generate the downforce needed to keep this vehicle planted at high speeds. The basic concept is "pontoons" with an airfoil suspended between them.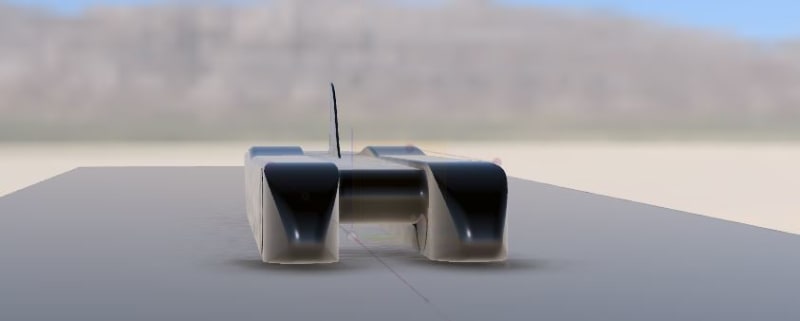 I was able to find this graphic however it is not very specific on what the numbers are.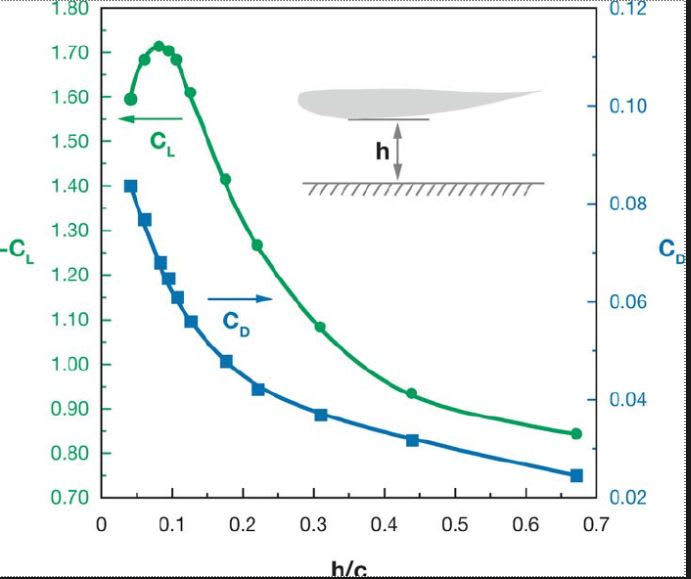 I appreciate any insights you can provide!
-Liberty