Die-cast spur gear material
Die-cast spur gear material
I need to improve the life of a small gearbox used in coin dispensers. The current material is similar to Zamak 2.
There are 5 die-cast gears, M0.8 12 through 42 teeth. The shafts are 1/8" dowel pins.
They are driven by a 12 Teeth brass gear on a small electric motor.
Unfortunately dirt from coins being dispensed is also entering the partially open gearbox (not my design).
I see two failure mechanisms: The hole is worn with some related galling on the shaft and the teeth are getting worn out.
Of course, an enlarged hole will quickly damage the small teeth. Although in some cases the holes are OK and the teeth still fail.
I cannot make any significant changes to the basic setup. The gearbox is part of an injection molded assembly.
What suggestions do you have for a better die-cast material?
Am I using the wrong shaft material?
I am alternatively looking at using metal injection molding and steel gears. Tooling is expensive but I need to improve the gears.
What are your comments about that process and materials?
Current field life is typically 2-4 years.
Life testing 24 hours/ day, typically 3-6 months.
I have attached several pictures: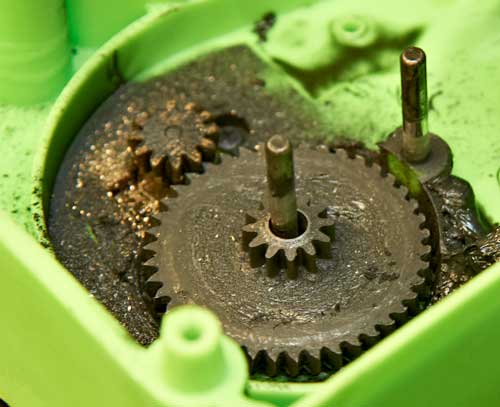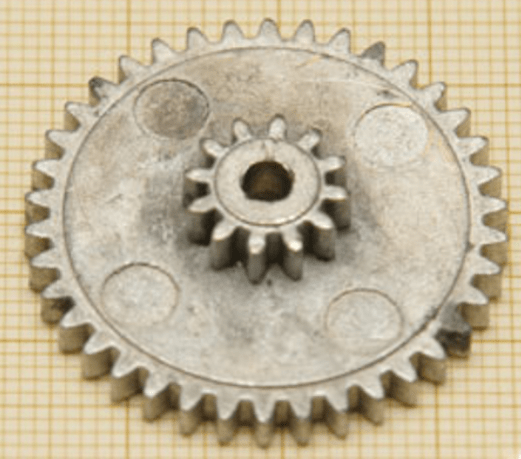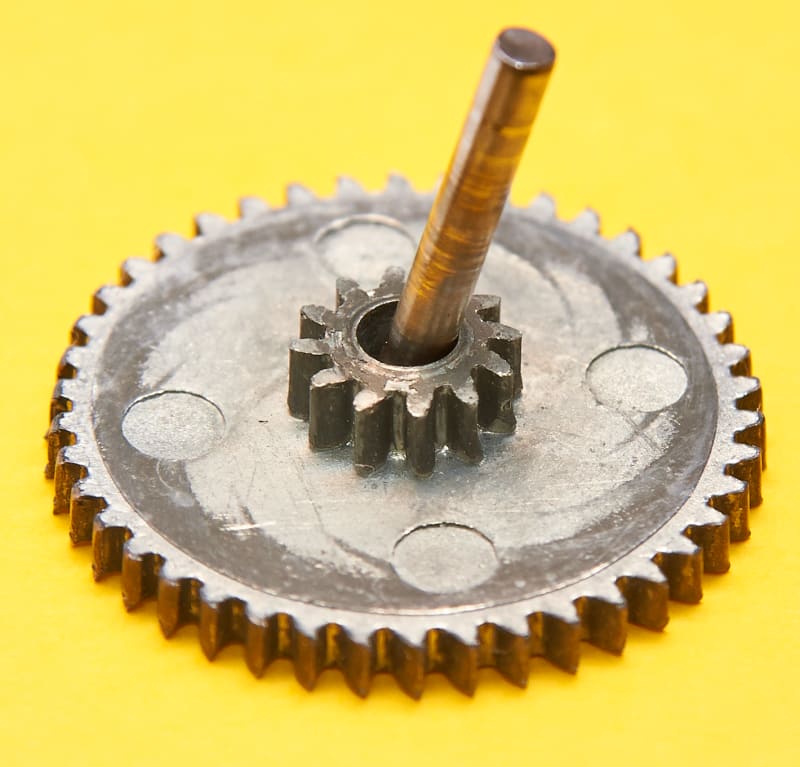 Bertho
www.Vinland.com