1:24 Slender Skyscraper - 111 West 57th Street
1:24 Slender Skyscraper - 111 West 57th Street
This isn't a very technical question, but more coming from strong curiosity and amazement at what we're building nowadays.
There's this new residential skyscraper going up in New York City with a slenderness ratio of 1:24. It's more than 1400ft tall.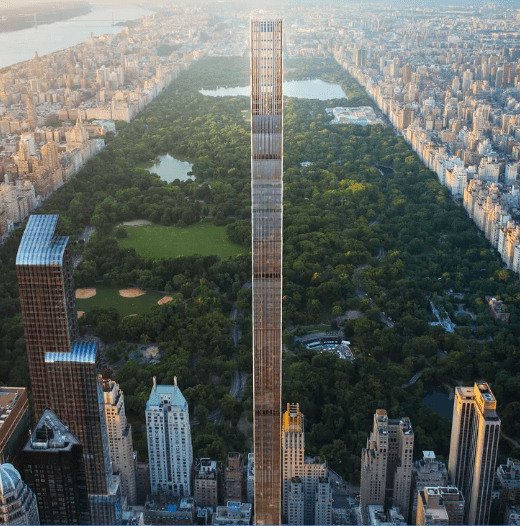 I don't know much about or have any experience of this "pinnacle of engineering" type of work. How in the world is this possible? They mention two of the four walls are shear walls, I guess without any openings, and there's a tuned mass damper on top. Is the majority of the lateral load countered by the tuned mass damper or the shear walls?
Kind of a short question, but I also wanted to see others' opinions on the building.