Sign Convention !
Sign Convention !
Hi all
As a matter of interest to learn how to design a reinforced concrete buildings, I have started reading a book named "Reinforced Concrete Design (7th edition) to EuroCode 2, by Mosley ... "
My questions may seem to be obvious and easy, but it really confused me. While I am reading Analysis Section, the book considers the following sign convention;

the question is how the equation shown in the photo below has been found ? I mean the signs of all actions (loads) and Moments.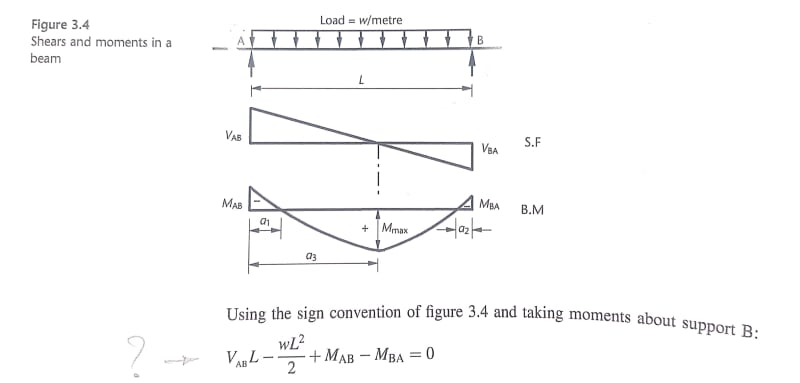 Should not the book show the direction of M(AB) and M(BA) in the free body diagram to expect the sign of them ?
Hope find anyone who could explain to me.
Thank you