Outlet Temperature of Cold Fluid lower because of phase changes
Outlet Temperature of Cold Fluid lower because of phase changes
Heat / Composite Curves attached are for an S&T exchanger I am modelling...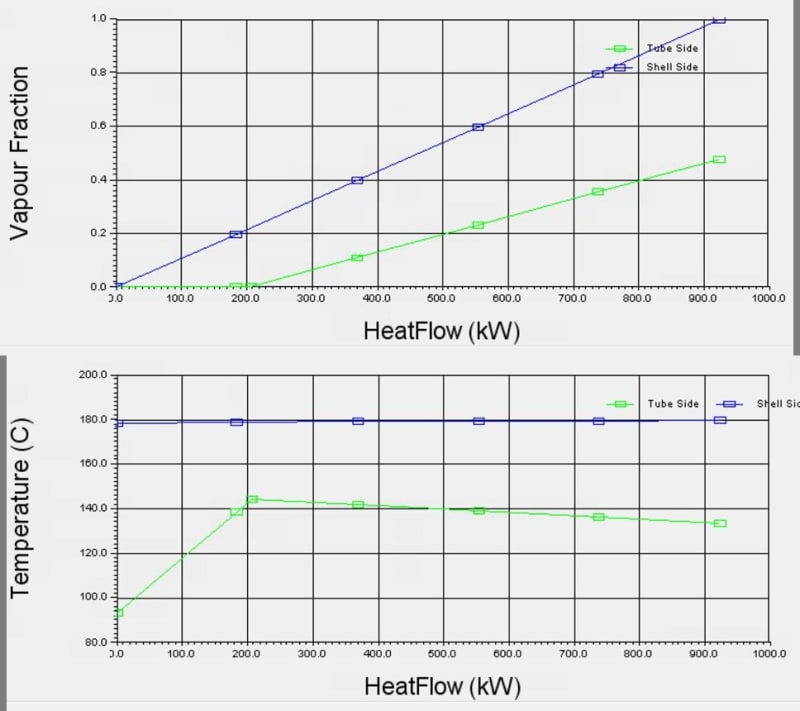 This is a vertical 1-1 heat exchanger (rising film) with steam @9barg at shell side & a brine solution in tubes @3barg.
Heat curves indicate that at shell side steam condenses so temperature changes are minimum (check vapour fraction curve)
At tube side however the vapour fraction changes from 0 (pure liquid) to 0.5 starting at ~200kw; at the same time rise in tube side T also decrements ~10C. Is this T loss attributed to tube side evaporation? Is this T decrement at the onset of evaporation a real-world happening?
Another way of saying it is that Cold fluid outlet T is lower than the T' happening somewhere along the length of tube...