Choice of electric actuators
Choice of electric actuators
Hello!
I need your help on a subject that I don't fully understand. I have to design a device that produces a translational movement and a rotational movement (represented in the MS-Paint drawing).
The requirements are as follows:
Translation:
max speed 10 mm
max stroke 10 mm
good precision, with linear guiding
almost no backslash
max force around 150 N
Rotation:
max speed 2 rpm
continuous rotation
good precision
almost no backslash
max torque 0,3 mNm
The position and speed of the actuators must be known and controllable. I have to use electrical actuators.
The question is: what kind of actuators should I use? DC-Motor? Stepper Motor? Other?
My idea was to use stepper motors in open-loop but i don't know if it's a good thing (and it is possible to detect the maximum position of the linear actuator without using limit switches?)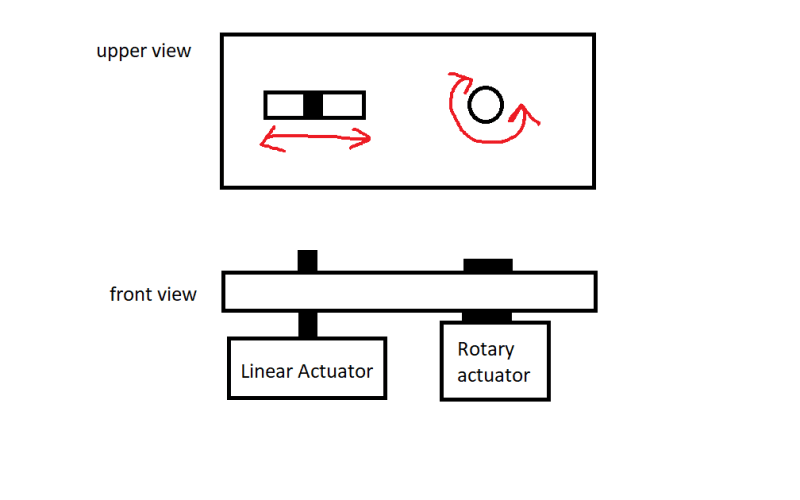 Thank you for your help!