Prototyping Power Supply (is there such a thing?)
Prototyping Power Supply (is there such a thing?)
Hi all,
I'm looking for a power supply unit that is designed for prototyping.
I'll try to explain what I'm looking for, hopefully there is such a thing.
I'm working on a prototype of a biomedical device, at this point the device needs to be upgraded and one of the components is the power supply.
Currently the device is powered by a bench/lab DC supply (something similar to the one in the attached photo).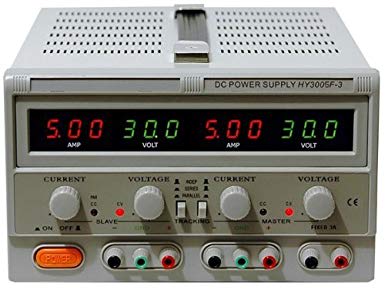 Obviously it's bulky and cumbersome, so this power supply needs to be replaced with something that can be integrated into the device itself (for portability).
What I'm looking for in the "New" power supply:
Compact design (in the order of a PC power supply dimensions)
Several power outlets
Adjustable voltage (each outlet individually)
Modular (again, similar to a PC power supply unit) to reduce amount of cables
30 VDC max
10 A max
I though of utilizing an actual PC power supply with Buck–boost converter (to reduce or increase the voltage as required), but naturally i prefer something that is initially designed for that job.
Hope that this kind of "creature" exists and I'm not wasting time on the search.
Thanks,
DS