Micro Fuel Injector Trade Study Complete!
Micro Fuel Injector Trade Study Complete!
Nozzle trade study completed using ethanol (which is fine for comparison of configurations). It turns out the simplest solution wins... single small orifice with an offset feed into the needle chamber inducing swirl. The plot below summarizes the characteristics and performance of the final configuration. At 275 psi, the injector mass flow is 7.09E-5 kg/s which results in delivery of the target charge (at 0.386 equivalency) over 8.7 degrees of rotor rotation (the injector is sized so it can support equivalency of 0.801 before the intake port closes).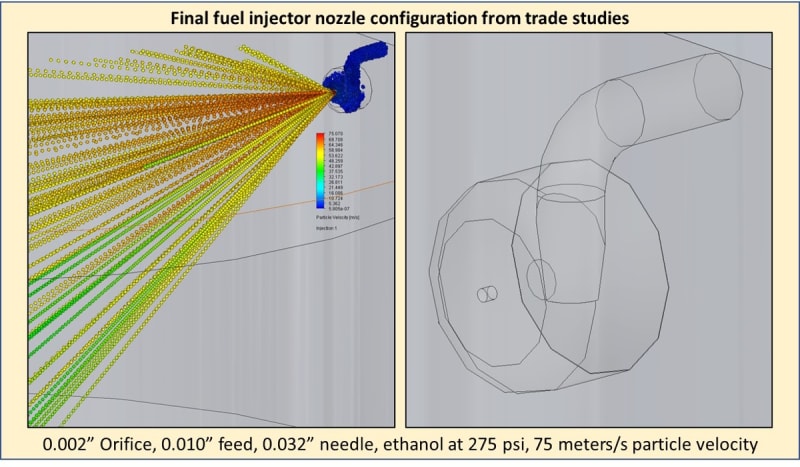 Now I just have to find detailed characteristics of diesel so I can adopt the dimensions for it's increased viscosity, finalize the design, and move on to soliciting quotes from micro-machine shops. As it stands, I think plunge EDM is the best choice, so I'll be focusing on those suppliers first.