Verify a water tank capacity
Verify a water tank capacity
Hi everybody,
I have been given the task to analyze the behaviour of a storage tank with the predicted populaton at year 2048. Since it is the first time that I face such a problem I decided to try the free software EPANET to evaluate how the tank's volume changes in time(due to a demand pattern). I followed some tutorials to build a simple model with just one pipe connecting a reservoir and a tank but now I'm stuck because I need to mantain constant the Hydraulic Grade Line (so that there is a constant flow between the reservoir and the tank), because the actual pipe is attached higher than the maximum level allowed in the tank. As far as I understand EPANET builds the HGL always connecting the two water surfaces, is there a way to tell EPANET that the pipe delivers water higher than the tank's water surface instead of the bottom level?
I made this sketch to better explain the problem: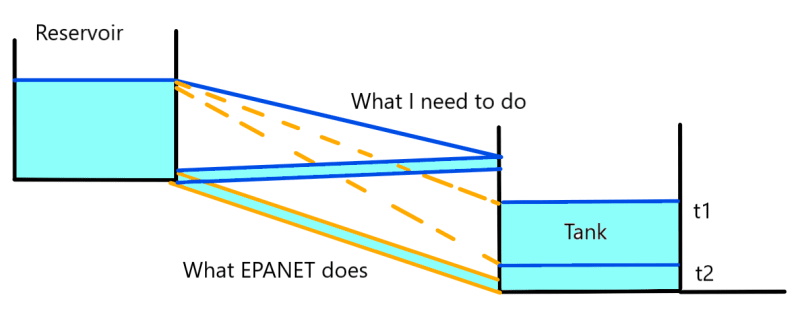 Thanks for your help, best regards.