ENGINEERING TO TRUE STRESS VS STRAIN DATA
ENGINEERING TO TRUE STRESS VS STRAIN DATA
Hello all,
I have a set of mechanical tensile test data in which I wish build material models in ANSYS.
I have
Tensile Strain (mm/mm)
data and
Tensile Stress (MPa)
data. These are Engineering Stress/Strain values provided by our testing house (raw data).
I am however looking for
True Stress/Strain
values to input in to ANSYS.
The tensile strain data only goes up to 2% strain due to limitations of the extensometer.
This therefore results in the tensile strain data going up to 2% strain then no further data is available for the remaining extent of the curve - so no information on the 2% to 100% strain ,or to break off point.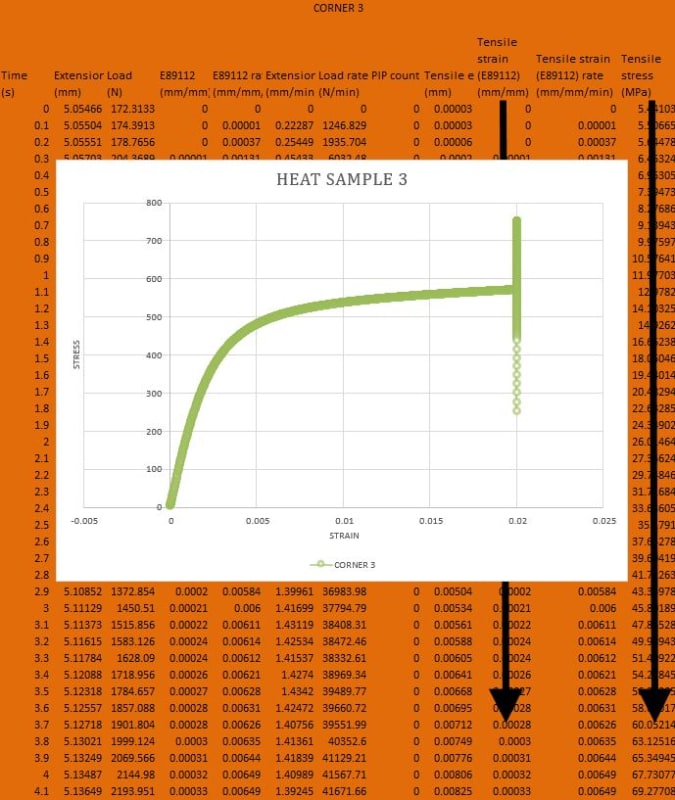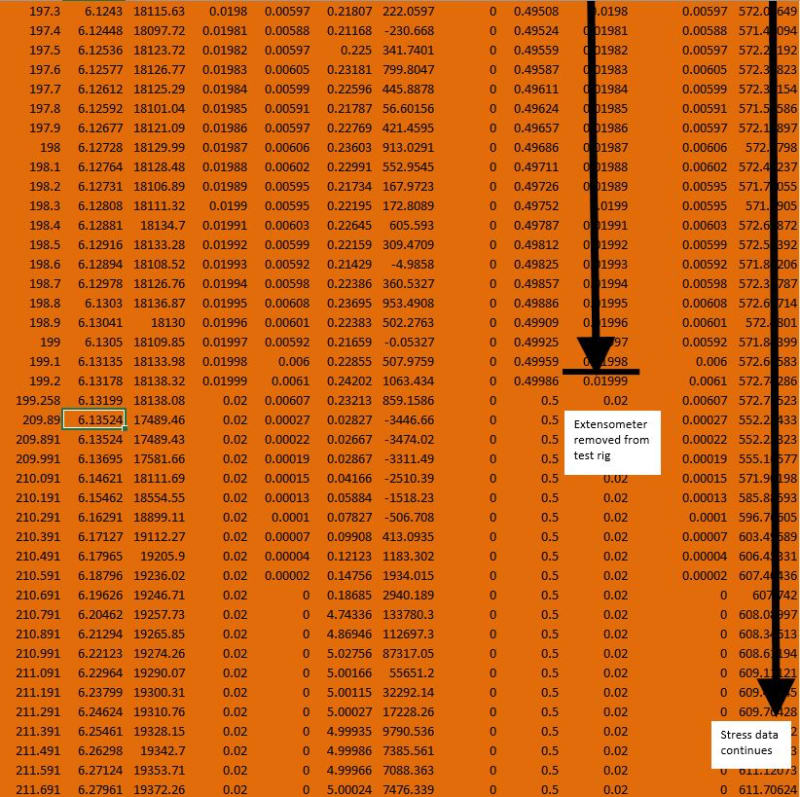 I do however have UTS and break off point information, load, original specimen area and % area reduction, initial and end length of test sample.
I need true stress and strain data for the data when the extensometer is removed to the end point- i.e. from when the data set limits at 0.02 Strain onwards. Could I simply extrapolate the data then convert to true stress/strain?
Thanks in advance.