stress distribution of a thread in 3D
stress distribution of a thread in 3D
Hi,
i tried to simulate a threaded connection between a bolt and a nut at the most realistic way, in 3D with applied torque.
I realised that on this way during the stress distribution a strange Pattern is forming, independently from the simulation settings. (also from friction)
After an investigation i have found that thats also independent from the program, and found many reference, but there were nowhere any comment about this pattern thing.
can someone explain this? i enclose some of the pics/ videos what i have found: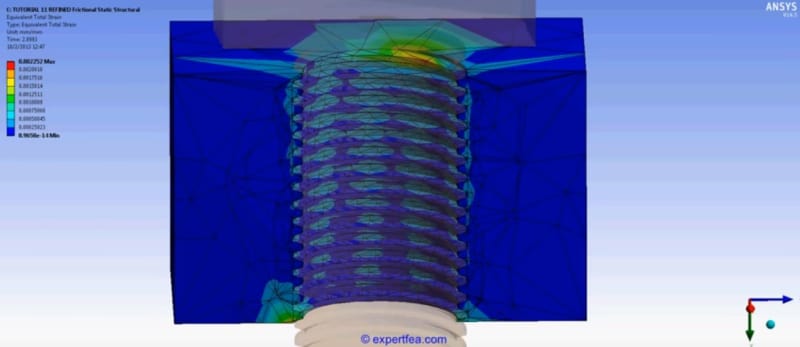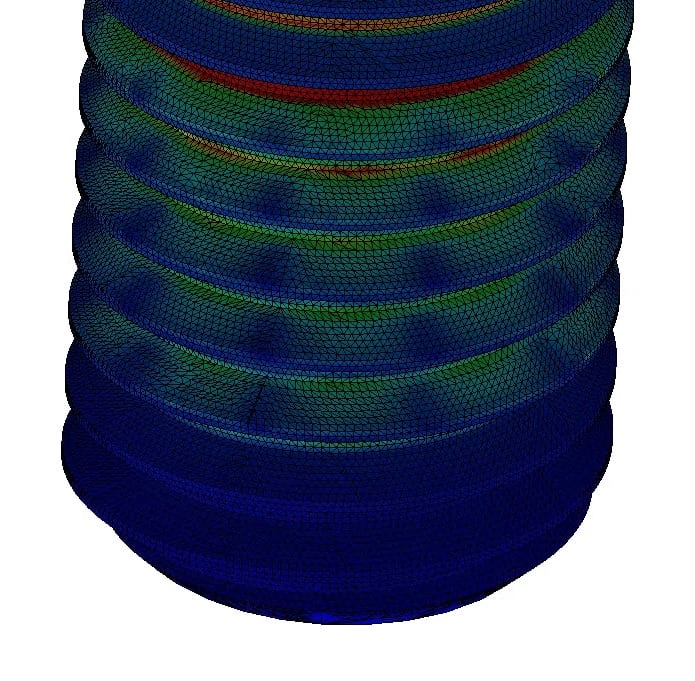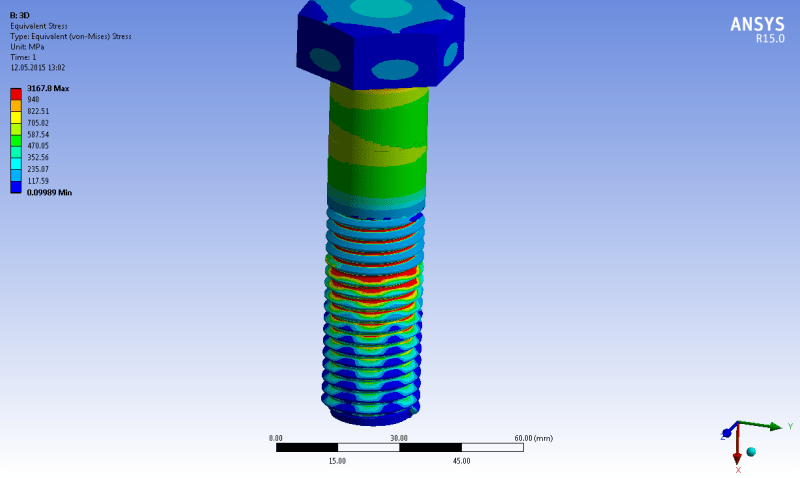 youtube1
from 1:22
youtube2