ETABS 2016 - Diaphragm forces
ETABS 2016 - Diaphragm forces
Hi all, I am relatively new to ETABS although with extensive experience in FEA, and I am a bit puzzled about the results that ETABS provides compared to what is described in the CSi documentation.
I am analysing an eccentric building where the first mode is torsional (activates 37% of mass) and the second is combined translational (activates 31% of mass along Y) and torsional (activates 19% of mass about Z).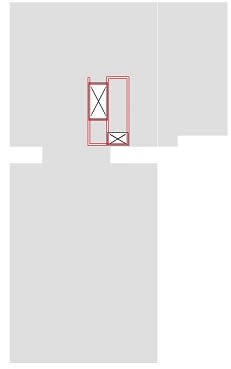 Floors are modelled as thick shells with semi-rigid diaphragm constraint, which means that the membrane stiffness adopted in the calculation is the real one. I therefore expect to obtain big shear forces at the interface of the narrow slab portion connection the two big slabs.
When I cut a section at level 7 slab between I get these results

The force 1 should be the shear along X, and force 2 should be the axial action along Y, is that correct?
If so, the shear should be 345kN?! that's it?! for a RSA?!!!!!
And when I display the deformed shape of the floor, it looks like it rotates as a rigid diaphragm!
In addition, I get slightly less shear force 320kN at the same section on the 2nd level! How can that be possible?!
Any comment is appreciated.
Cheers