FET switching question
FET switching question
I have a USB-based data acquisition card. I am using its digital output to turn on a solenoid. But there is a mismatch in power. Digital out can sink/source 15 mA. Solenoid needs 24 VDC 8W. I would like to build a MOSFET switch.
1. I will use a logic level N-type enhancement FET (RFP30N06LE). 60V 30A ESD rated, Rds 47 mOhm, Vgs (th) 1V min 2V max.
2. I will put the solenoid between +24V DC and Drain.
3. Connects all grounds together (FET Source, 24 VDC power supply ground, USB data acquisition board ground)
4. I forgot to add a flyback diode across the solenoid.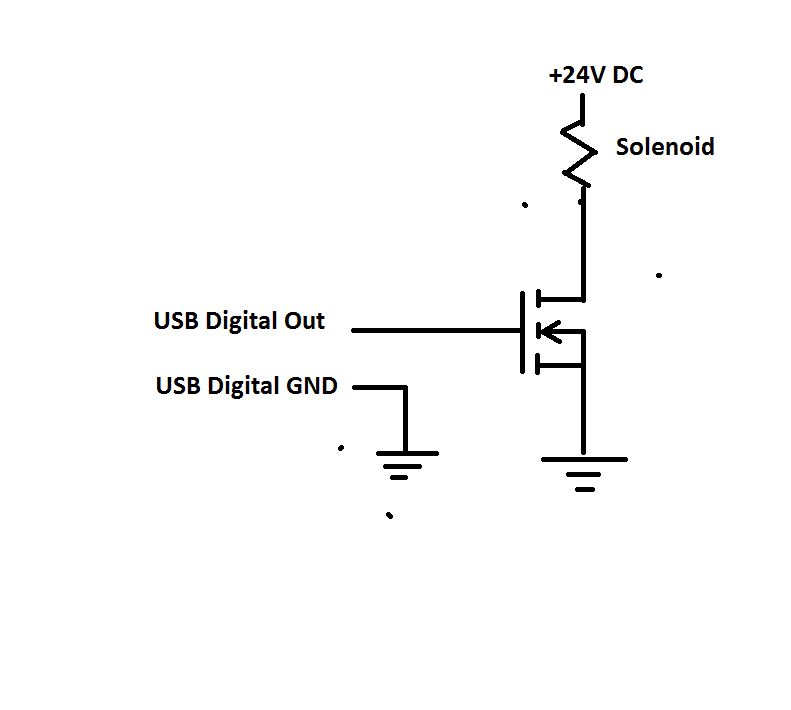 Link for the MOSFET datasheet is here
https://www.mouser.com/datasheet/2/308/rfp30n06le-...
Do you think this will work?