Separation of two bodies
Separation of two bodies
Hello
Lets say, that I have the situation as in figure below: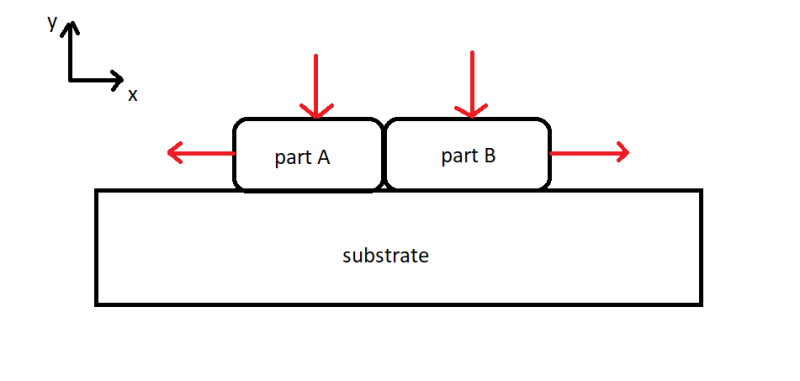 There are two elastic parts. They are subjected to compression and tension as the arrows indicate.
There is some friction between the parts and the substrate. Now, normally parts will separate from each other at some point. I want to model the situation when, the parts will separate if some value of the elastic strain (EE) or the elastic strain in X direction (EE11) near their surfaces (or at the surfaces) will be exceeded.
How can I model this?
I though about using additional layer of elements (maybe cohesive) between the surfaces and apply some condition which will cause disappearance of these elements after the exceeding of the chosen EE (or EE11). Or maybe it could be possible to apply some kind of links between nodes of the two parts, which will break after satisfying the appropriate condition?
Do you have any advice?