deep drawing - die and punch
deep drawing - die and punch
Hello I have to make such deep drawing part: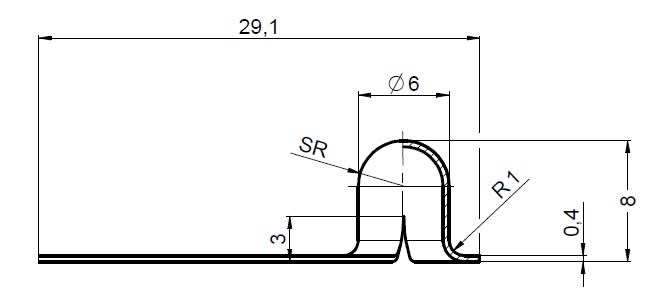 Can anybody help me how to fit die radius and clearance between punch and die.
There is the rule that die radius it is (4-8)t (where t is plate thickness). So it should be between 1,6 - 3,2 mm, but a cup radius it is 1mm.
And I calculated that punch diameter should be d=4,92 mm.
And the inside diameter of die has to be the same as outside diameter of cup? So 6mm?
Can anybody check it?