Intelligent fasteners and repeat regions
Intelligent fasteners and repeat regions
We use a hardware library in Windchill with Creo 3. It works, but I started playing with the Intelligent Fastener tool and really like it. It's much faster/easier than using hardware libraries.
Therefore, I'm trying to get our BOM to work with it.
Here's my stupid part: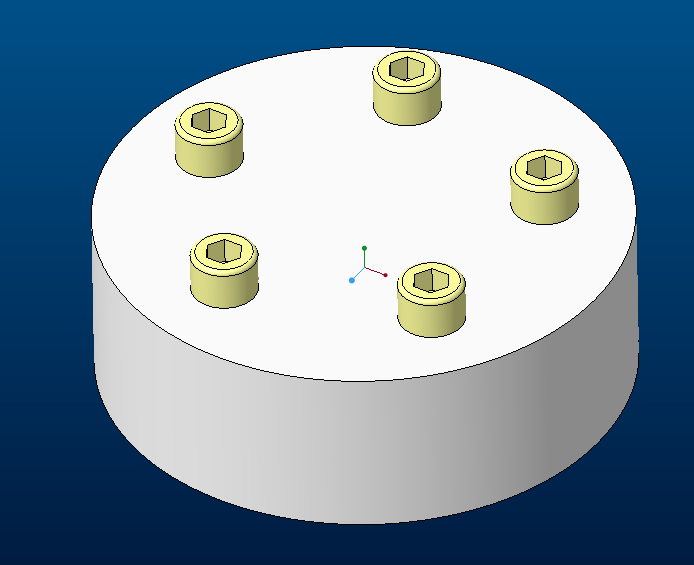 And here's my current BOM:
With the current relations:

Here are the screw parameters: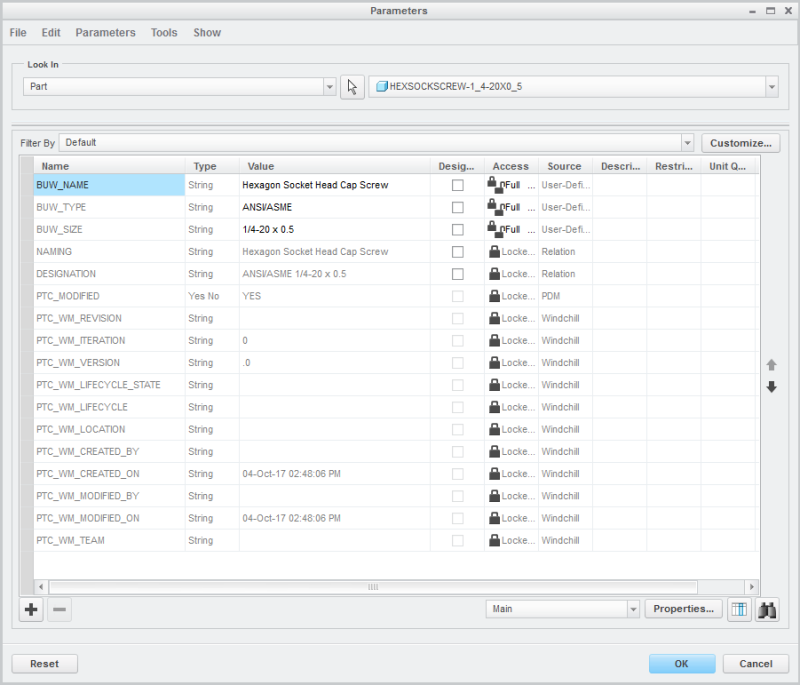 So I wrote this relation in an attempt to select either the screw parameters (naming, designation) for item and description or our standard model parameters (drawing_num, description), and then to tie that to the repeat region using the new parameters (item_name, item_description). The new repeat region parameters are (asm.mbr.item_name, asm.mbr.item_description). Ignore the first block, that's to list bulk items with an "AR" for quantity.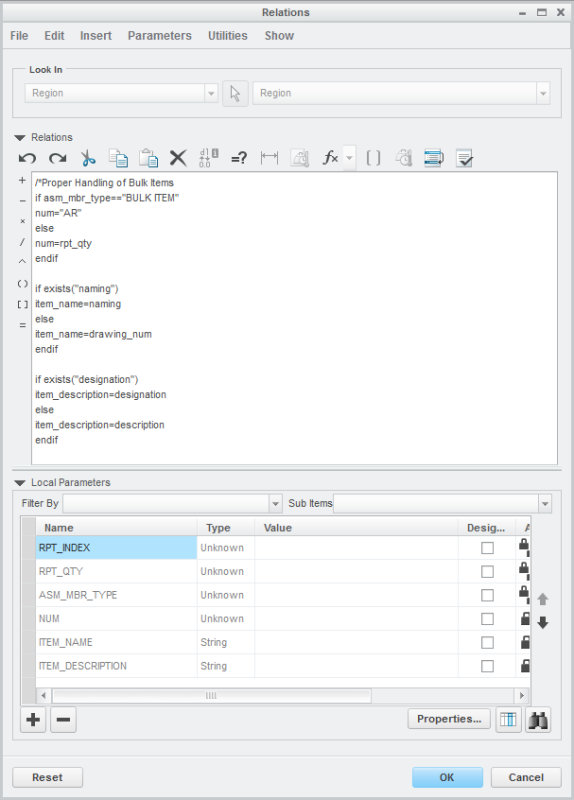 But I get an empty BOM with this relation. Using "naming" and "designation" for my repeat regions, I can get the screws to show up, but not my created hardware:

So. Any idea what I'm doing wrong? I've spent several hours trying different combinations but can't seem to get it to work.
Wise men learn more from fools, than fools do from the wise.