MSC Nastran Contact Analysis Suggestions
MSC Nastran Contact Analysis Suggestions
Hello,
We have to develop FE methodologies for our internal purposes as well for a client. We primarily use Femap with NX Nastran, but in this case, the client has asked us to develop methodologies for MSC Patran/Nastran.
Anyways, one of the cases involves solid contact. Particularly, a pin subjected to double shear.
Initially, the exercise was carried out in Femap by a colleague and after a few tries, we were able to obtain good results i.e. the deformation pattern looked realistic!
I am trying to do the above using MSC Patran and I am completely stuck. I can run the analysis successfully, but the output i.e. deformation pattern is no where as elegant or realistic like the output obtained using Femap. I know the contact parameters in NX Nastran vs MSC are slightly different and thus the confusion or roadblock!
I am posting screenshots of my contact table settings etc. I am using SOL 101. The MSC Patran version I am using is 2016. I would appreciate some pointers on how to proceed from here.
Analysis Setup: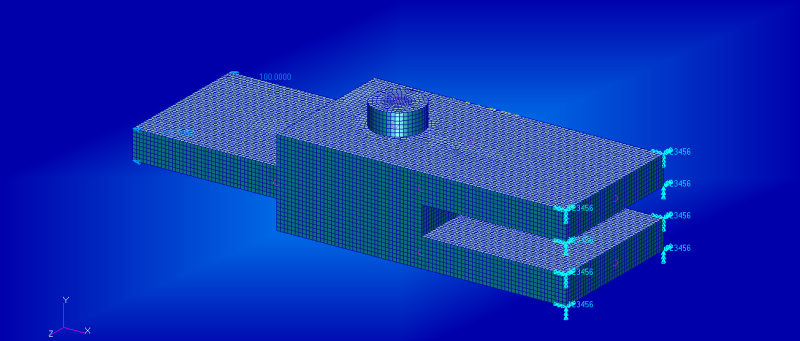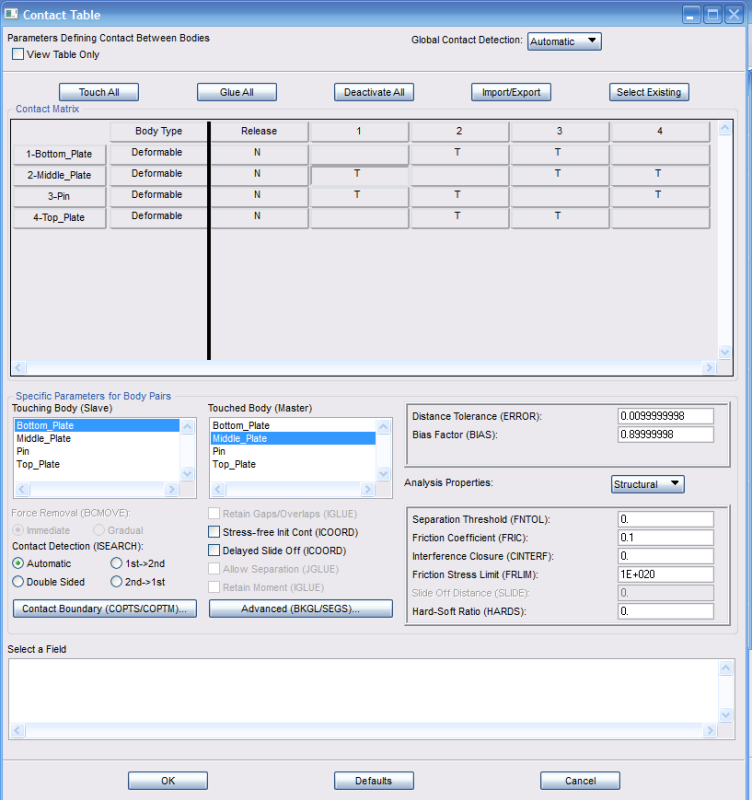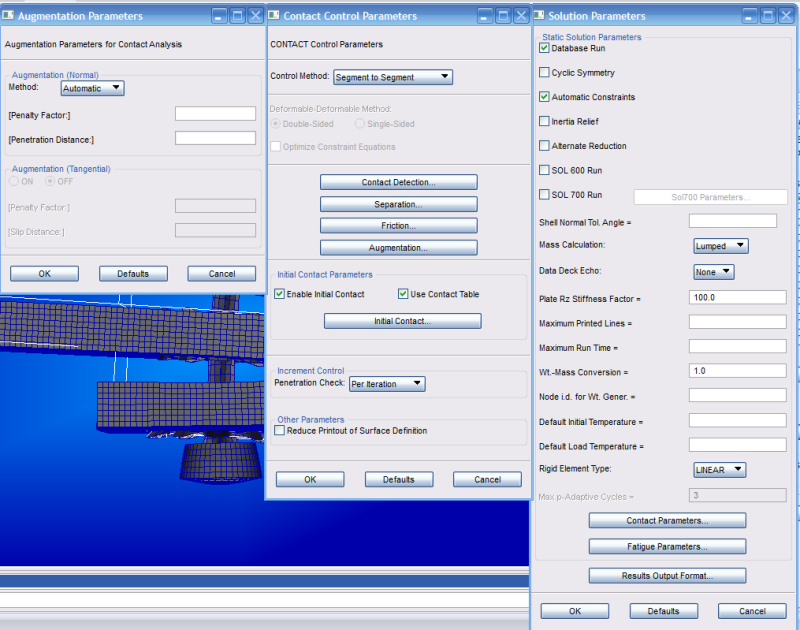 Deformation output from MSC Nastran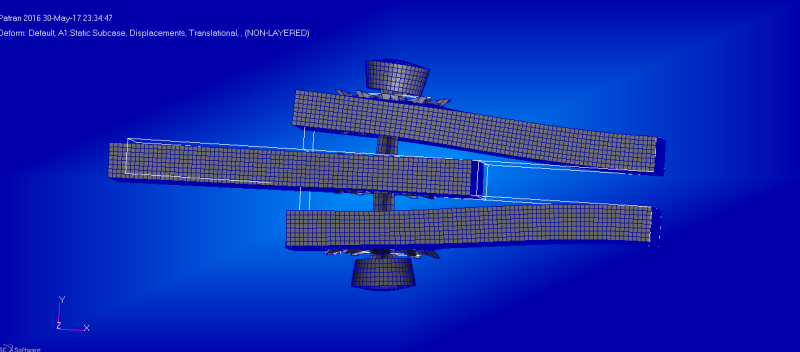 Deformation output from NX Nastran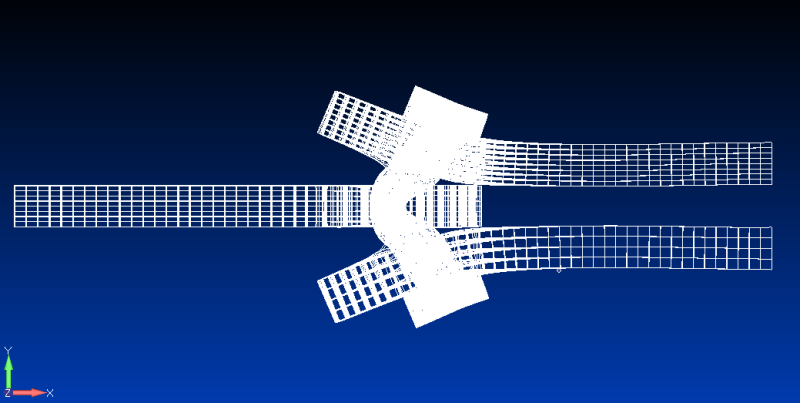 So far, here are the different changes I have carried out.
1. Enabled Initial Stress Free Condition (ICOORD = 1)
2. Enabled Augmentation to Automatic in Segment-Segment Contact.
3. Tried increasing ERROR to 0.02 and BIAS to 0.95.
4. Based on a couple of papers, tried designating the solids as "Analytical Body Contact "(ISDPL) in BCBODY. But the analysis did not terminate even after 4 hours of run. Monitored the F06 file for any errors, but nothing appeared. Finally, I had to terminate the analysis. In NX Nastran, the analysis was done just shy of 20 minutes.
I haven't played with any of the penalty parameters and/or penetration. They are set to defaults.
Even with all the different changes, I am getting the same deformation pattern.