Draftsight instantly crashing.
Draftsight instantly crashing.
Draftsight.. Often feels like Draftblindside.
I use it probably once a month. Maybe all day but not frequently. I cringe when clicking it open because I'd say about 70% of the time it fails for some screwball reason. My free license has expired but won't let me update, etc, etc,
Anywho.. Been dreading a job I have to do and go to open DS and blech. It puts up the splash screen then plasters a "Program has quit operating" Windoz window over the top of that.
I work the web, try all the purported solutions, noting that re-installing doesn't fix this. After trying everything else, re-installing was the last thing to try. Going to the DS site I'm greeted with this: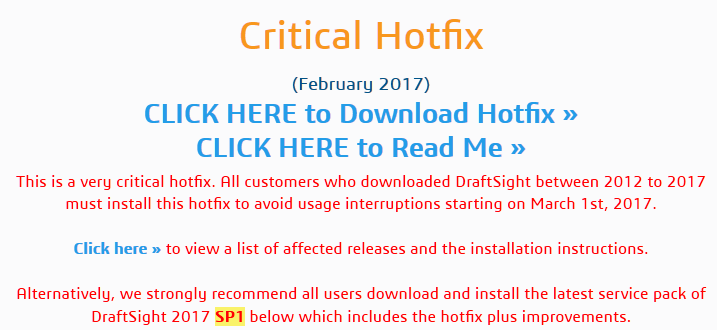 Seems they failed to keep up with some certificate and since DS runs home to momma on starting the lack of a valid certificate rudely kills it without even a message.
I went with
updating
and everything works fine (for now). Since there were no pointers to this on the interweb I thought I'd put something somewhere (here).
Cheers.
Keith Cress
kcress -
http://www.flaminsystems.com