3 reservoirs - 1 circulation pump - 1 cooler - 1 fertilizer \ pH injection unit
3 reservoirs - 1 circulation pump - 1 cooler - 1 fertilizer \ pH injection unit
Hello there!
I came to this forum after trying to solve a design issue I'm facing now. I wish I've found this earlier!
For a new water tank design, I'm looking to hook up 3 identical water reservoirs with the same fertilzier recipe and pH levels to the same cooler fertilizer injection system.
I've been looking at different ways to do this, but I'm still not quite sure what is the best way. The main issue I'm facing is out to take the same amount of water from each tank, and return the same amount of water to each tank (after going through the cooler and injection system).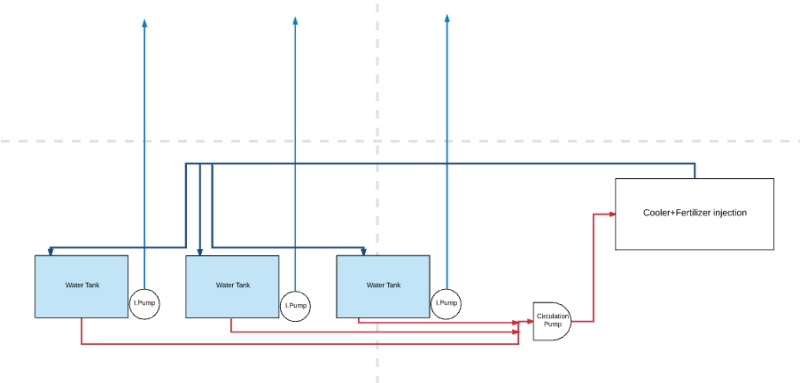 Looking forward to any suggestions / questions if anything is unclear!
All the best,
Guy