Heath Kit!!! Bench Supply
Heath Kit!!! Bench Supply
I turned on my office Heath kit bench supply to turn on my LED light for the 100th time and POOF! The LED merely blinked. The fuse blew.
It does this after only being built and put in service by me recently (12/6/1984). The quality of modern products, huh?
I'll be fixing it and will report what was the problem.
It's a fixed 5V and two variable 0~20V triple supply.
Here's a link to the schematic:
Heath Schematic (jpg)
Anyone want to theorize what failed? I'll check your theories first.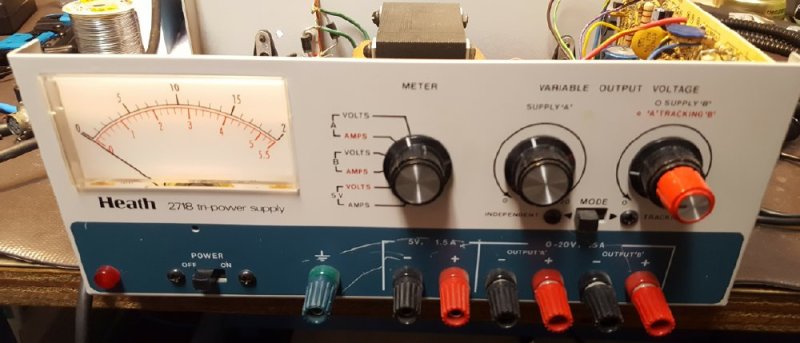 You can see the failed fuse. A replacement fails instantly.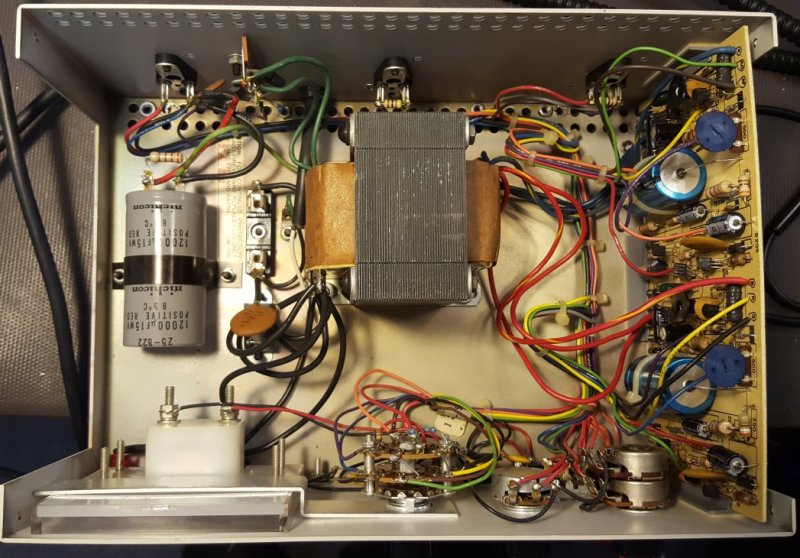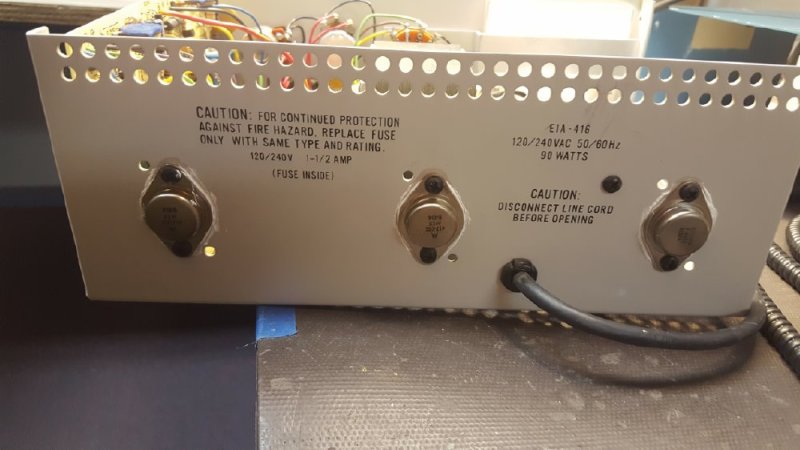 Keith Cress
kcress - http://www.flaminsystems.com