Silicone Application Suggestions
Silicone Application Suggestions
Hello everyone, my name is Brad and I am on the hunt for some information about silicone applications. Before I continue, I want to make it known that this is a personal project of mine and has nothing to do with work or my profession. If this is something that is not allowed on this forum, then please disregard and let me know if I need to remove this post. Thanks!
Ok, so here's my situation. I have a hobby of restoring vintage Nike shoes for personal use and usually have a blast with it. However, I have come across a pair that is like nothing I have worked on in the past. There is a section on the sole of these shoes that needs to be replaced as it has become brittle and destroyed over the years. When this section is removed, there is a cavity that needs to be filled in order to assemble the shoes properly. If you can imagine a running shoe, this section I'm referring to is the (usually) white spongy material sandwiched between the fabric, or leather upper, and the rubber outsole of the shoe. My question, for the polymer experts on this board, is what kind of materials are readily available to fill this space, yet retain the physical properties of a typical shoe midsole once it has set-up. So far, I have successfully removed a midsole from a recent pair of shoes and began to shave it down to fit inside said void, but since I am a perfectionist, I'd prefer the entire space to be perfectly filled as the original was and that is virtualy impossible with a Dremel tool and a set of calipers.
I have watched some YouTube videos on simple silicone mold making products that seem to be similar to the consistency that I want to achieve, but without actually feeling these in person, it's hard to know for sure. Is there some kind of workable material (silicone, EVA, polyurethane foam, etc.) that I can use to get the same consistency as a Nike midsole without the intense manufacturing processes that they use? Any suggestions are welcomed and, again, if this is not the proper section for a question like this, please feel free to let me know! Thanks for reading and I hope to speak to you all soon! I am including some photos to help get an idea of the platform I am working with.
Upper and lower portion of the shoe.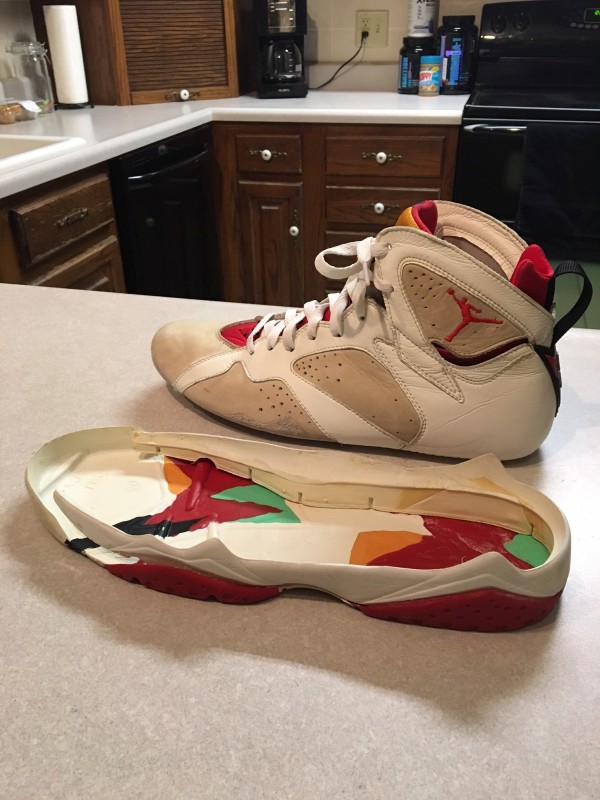 Doing the best I can to show the space needed to be filled in the lower portion of the shoe.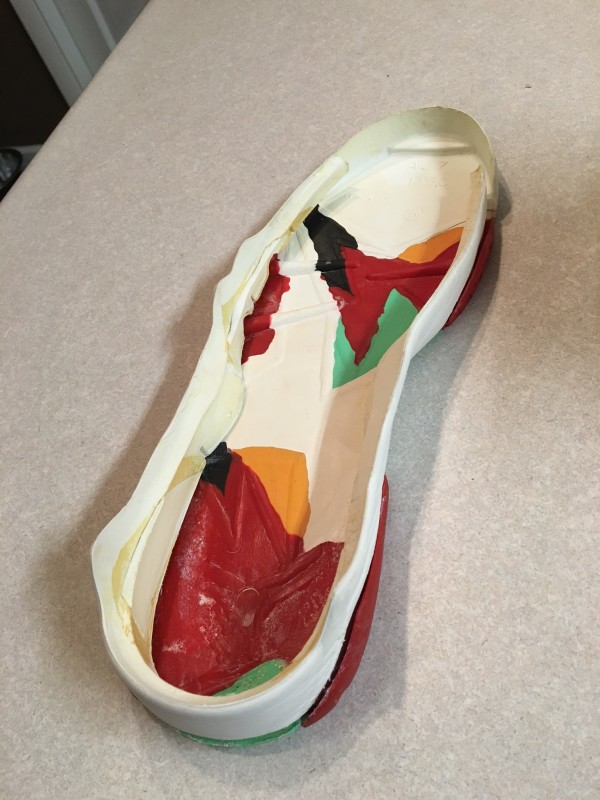 Another angle.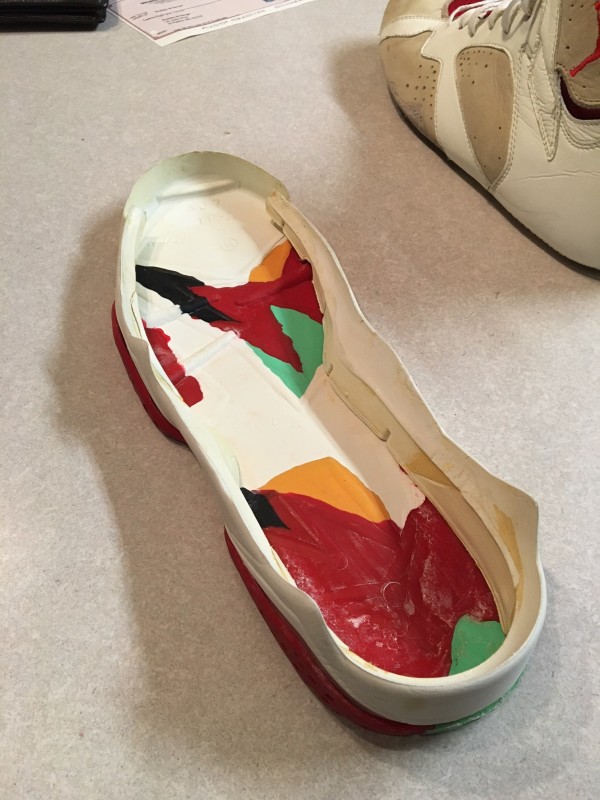 Different pair, but same model shoe for reference. The white, discolored portion is the original midsole material that Nike used to fill the space.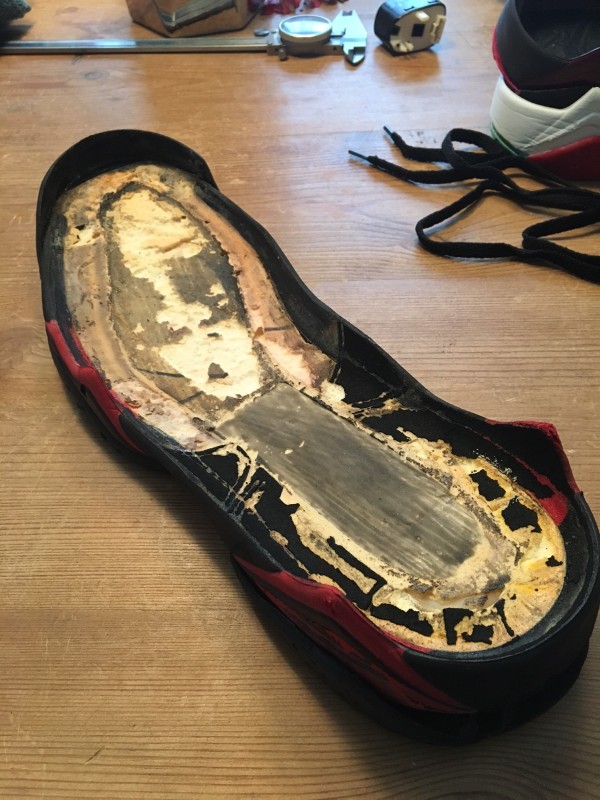 Here is that original material separated from the lower section of the shoe. This shape is what I attempted to replicate by shaving a current midsole with a Dremel. I believe there is a much better method out there and that's why I am here!