Problem with dynamics in ADAMS
Problem with dynamics in ADAMS
Hello, I'm trying to replicate mechanisms from the chapter 11 of Design of Machinery by Robert L. Norton in ADAMS, in particular the Threebar Crank-Slide Linkage and the Fourbar Linkage, this mechanisms are the examples 11-2 and 11-3 from the book, the next images are of them.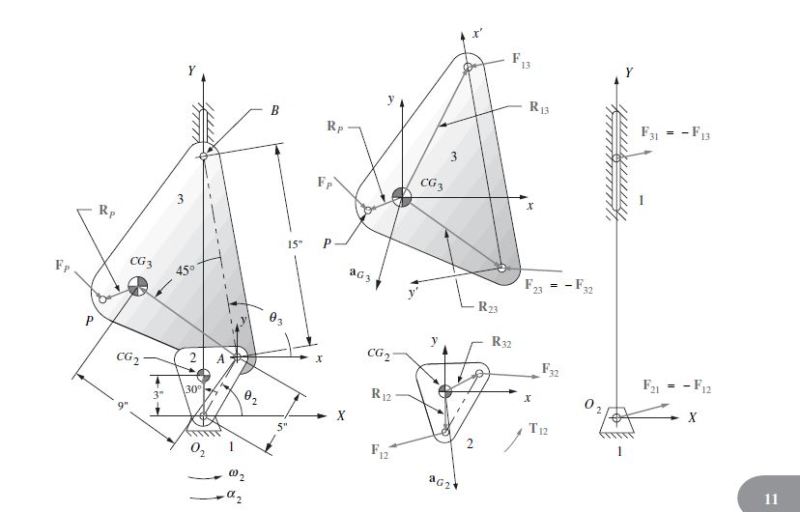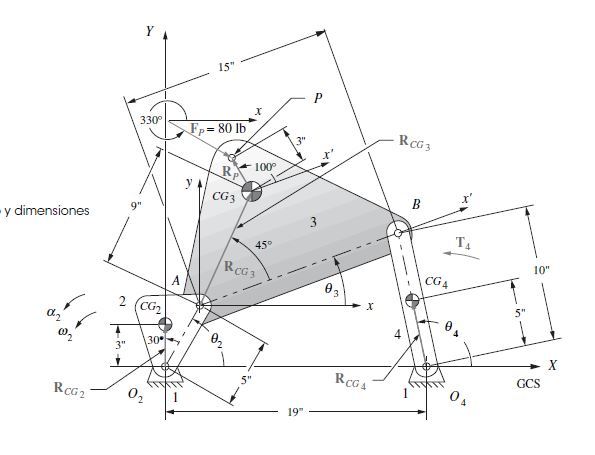 I made the mechanisms in ADAMS with the geometric data and the other information (mass, inertia moments, etc.) that is given in the examples, I run a default simulation and go to post-procesor to compare the results with the book.
For the kinematics results there is no problem, all of them match with the results from the book, but none of the dynamic results correspond, only the signs match but the numeric results are different. I checked the examples and the models several times to try to find the error but I don't detect it. I try to do some changes (center of mass, forces, inertia moments, etc.) but still giving the same results.
So any suggestions of what can be my mistake?
P.S. I know it can be quite difficult detect my mistake with this little description cause maybe I'm wrong in a lot of parts, so if anyone considers useful I can upload the .cmd of the mechanisms.
Thanks in advance.