Airflow in a (PC)-Case
Airflow in a (PC)-Case
Good day to you all,
I have to develop a PC Case, and I am trying to get my head around the question whether it would be a good idea NOT to flush mount the intake fan in the bottom to improve airflow/decrease necessary fan RPM.
Since i have trouble describing what the problem, i made a quick Sketch-Up mock up:
Right side would be the traditional way
Left side the "free hanging" variant.
The fans on top are for exhaust.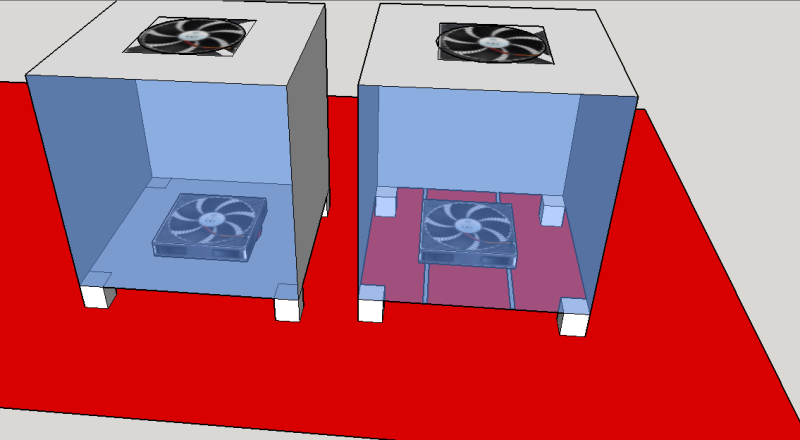 If my amateurish question is inappropiate here, just ignore me. Otherwise i would be happy to profit from your expertise.
Regards Lukas