Need to find a replacement valve for Hydraulic Ram
Need to find a replacement valve for Hydraulic Ram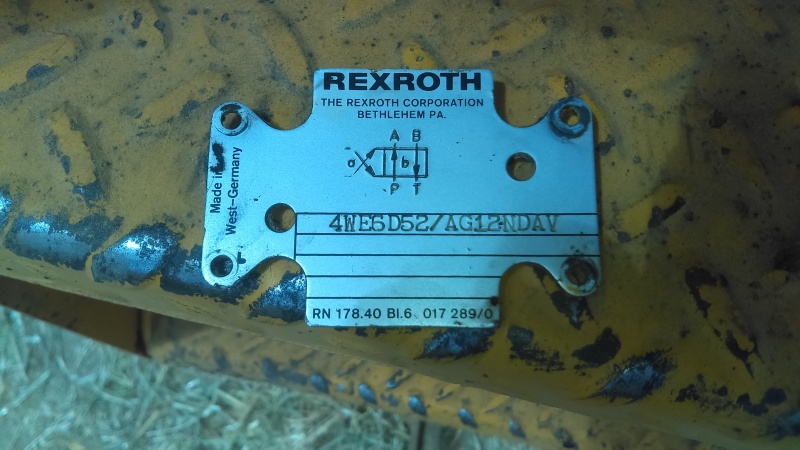 This valve is from the 70's. It takes 24 volts DC, and it opens one way. There are 2 valves on the Ram, one goes out, one goes in. Same plate on both. The electric part of it shorted down to .6 ohms, so it blows the fuse, therefore I disconnected it and have a human running it manually with the slide button on the bottom. I wrote the program for this machine using a PLC, and ended up the caretaker of this monster. Since I'm not into hydraulics at all, how does one go about finding a 45 year old replacement? I don't even know what the symbol on the plate means. My knowledge of this is simple, if you put 24 volts on the 2 wires, the ram goes out. 24 volts on the other one, it goes in. Both at same time? Never tried.
Thanks for the help with this in advance.
The customer does not care if it's a RexRoth part, or if we just change the electric part, or the whole valve. It just needs to work. So if you can explain the diagram to me, maybe I can find a part to replace this.
Charles
PS: I called RexRoth/Bosch before and got no where with them.