PTC Creo- "Unfolding" sheetmetal (Picture included)
PTC Creo- "Unfolding" sheetmetal (Picture included)
Hello all,
I have recently designed this solid part and have converted in to a sheet metal part in Creo Parametric 3.0.
However, I need to "unfold" this cylinder-like part and locate the "rip" at one of the flat sections.
I can get a flat section if I unfold it where one of the "rolls" begin but this is not desired.
Any help will be greatly appreciated. I want to create a .dxf of this part, and have the seam, which will be welded, to be located within one of the flat, smooth sections of the part.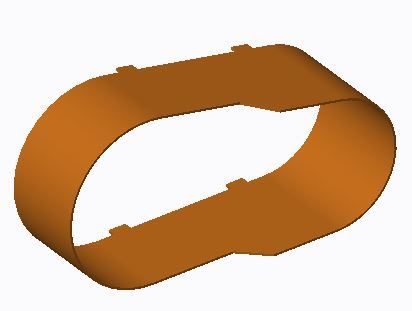 Thanks in advance,
Jay W.